Synthetic Menu (Waterproof)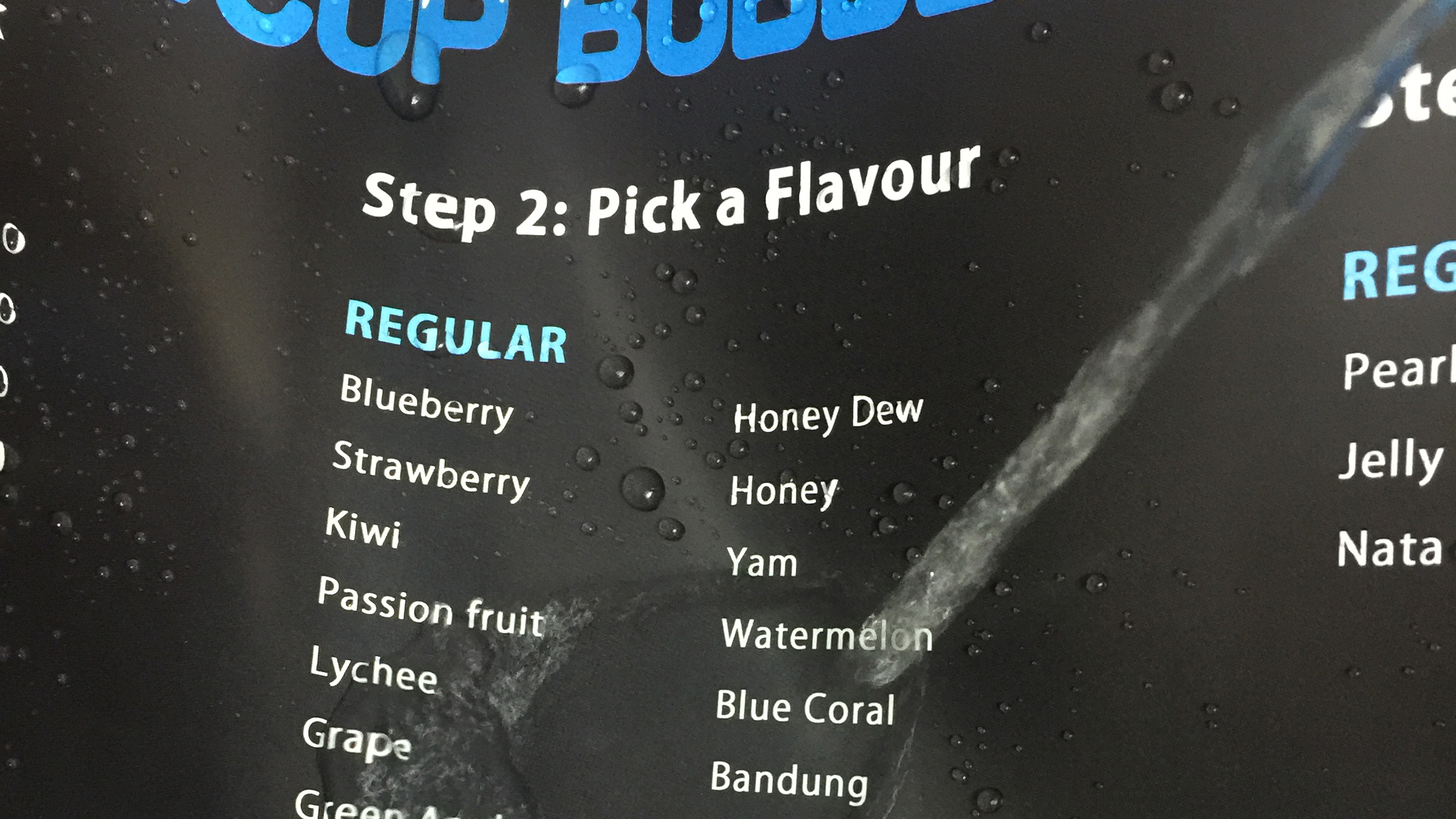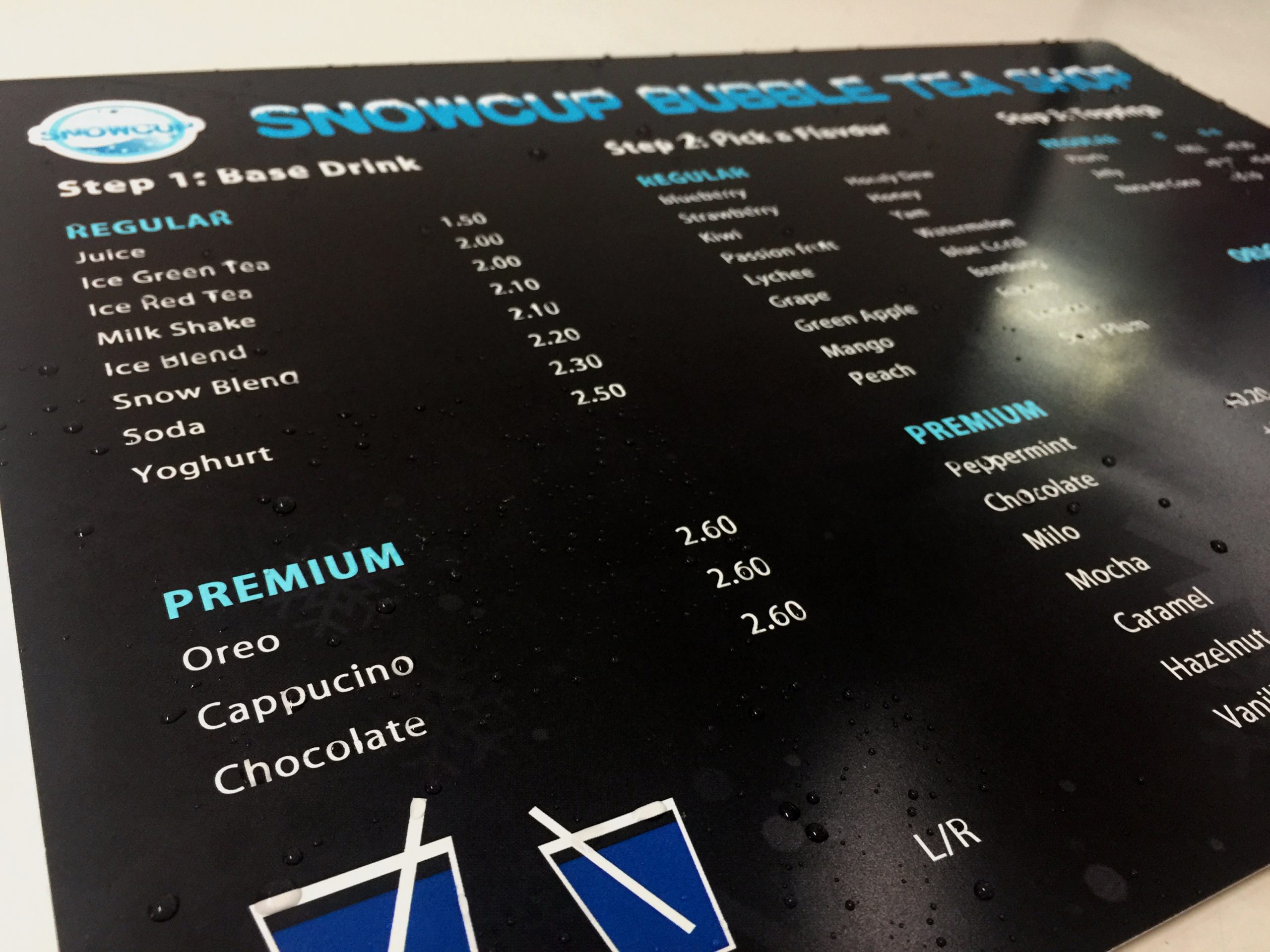 What is Synthetic Paper?

OneDayPrint now has a new option for you to choose from if you require your paper products to be waterproof, tear-resistant while retaining some thickness and weight at an affordable rate! Synthetic paper is made of Polypropylene(PP), a type of plastic that has been manufactured into thin sheets, that are suitable surfaces to be printed upon digitally.
You no longer have to worry about your expensive marketing collaterals getting damaged by water, humidity or even weathering as these sheets of cards are plastic-based. They are extremely durable and are able to withstand harsh conditions. Especially for diners' menus, it can be easily cleaned and washed under the tap and wiped dry with a cloth.
The surface is matte, and there is no need for any lamination.
Upgraded Dining Experience
The easiest way to put off a customer is to present them with unsanitized menus. One way to ensure a pleasant dining experience for your customers would be to re-print your paper menus whenever they get stained, and the other would be to wipe it down or rinse it under the tap.  However, in order to ensure that the water or cleansing solution doesn't destroy the menu, they need to be waterproofed. Traditionally, menus were printed as laminated sheets. But now there is an option of a much more premium looking material that not only looks better, but has less maintenance issues.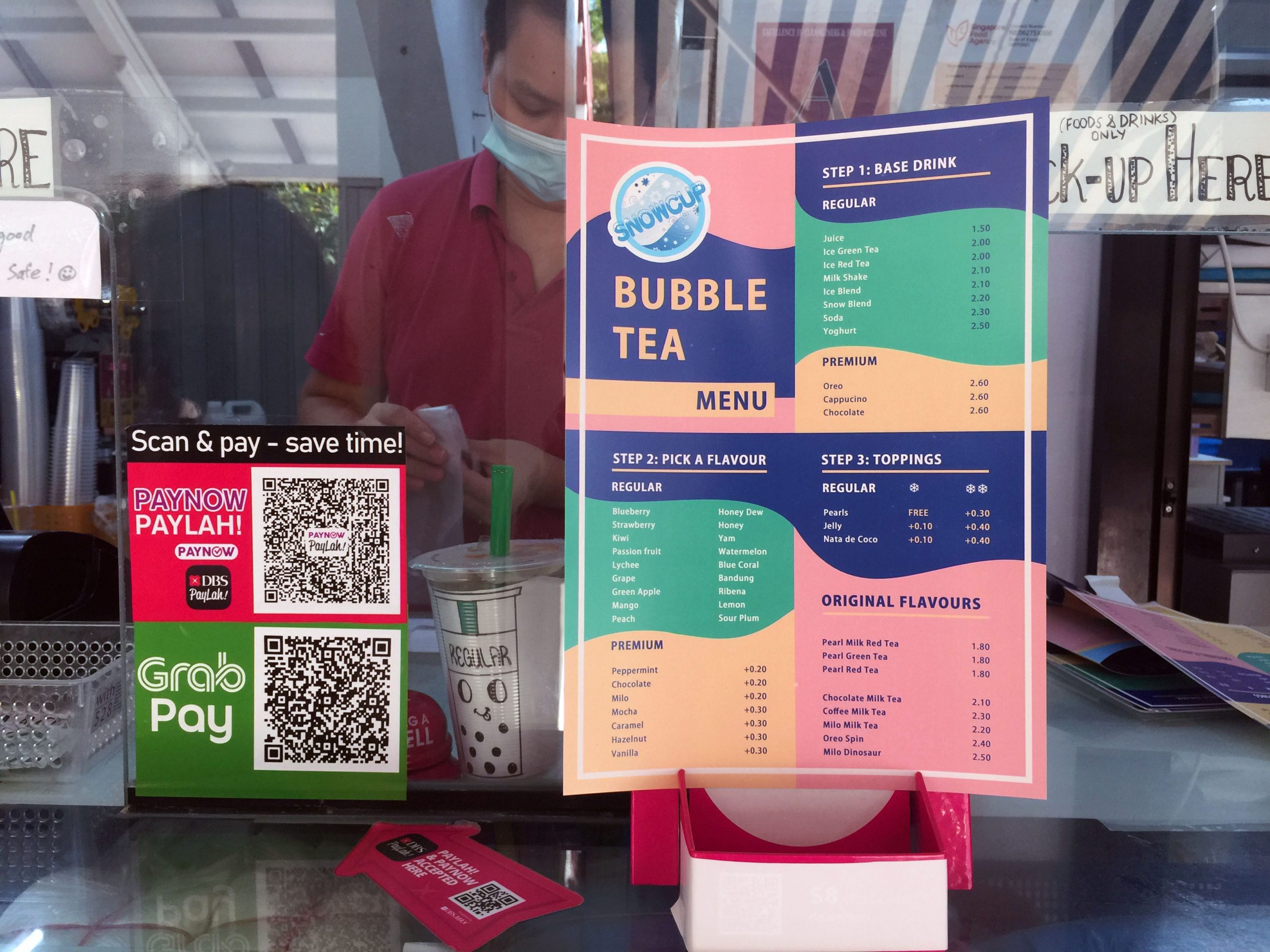 Laminated Sheets vs Synthetic Sheets
Traditionally laminated menus were a solution:
- to prevent scratches, and allow the printed menu to withstand large amounts of touches and interactions.
- Surface is glossy, with a pvc border around the paper.
- However, in the long run, bubbling and peeling seems unavoidable.
- This may result in the growth of bacteria in between the broken laminated sheets.
This has been the biggest pet peeve for users, and it makes laminated menus look cheap, in spite of the higher cost of printing compared to synthetic sheets.
Synthetic Menus on the other hand,
- do not require lamination as the material itself is made of PVC
- This means that bubbling and peeling would no longer be an issue
- and it will be able to withstand water, as well as light scratches.
- Synthetic menus also give you the option of choosing a more premium, matte material.
- Cuts down re-printing costs due to spillage/wear & tear.
Thus, these waterproof synthetic sheets provide you with the better solution for cost, ease of cleaning or maintenance, as well as  retaining the colours of all printed designs.
Re-usuability
Thanks the durability of this 2.5mm thick waterproof synthetic menu, the cost-effectiveness of this product would be much better than paper menus or laminated menus since there will be lesser need for re-prints! This will take your mind off one more set of logistics that hinder your day-to-day operations.
User's Safety
It will also be key to note that these synthetic cardstocks have sharp, pointed edges, and OneDayPrint highly recommends for all edges made with this particular cardstock are rounded off for our customers' and users' safety. 
Lead Time
Do note that all orders using this synthetic paper is considered a more premium material, compared to our regular art cards, and require more care and attention to work with. Thus, it is crucial to note that there is a minimum lead time of 24 hours for production before placing your order!
We offer 2 different formats of Menus:
Standard A3/A4, round edges recommended (Verticle)

Standard A3/A4, round edges recommended (Horizontal)
Drop us an email to enquire more about custom sizes, including A5 and DL (1/3 of A4) size, at order@onedayprint.com.sg