Custom Labels / Sticker Printing Singapore

Mirrorkote Paper Sticker Material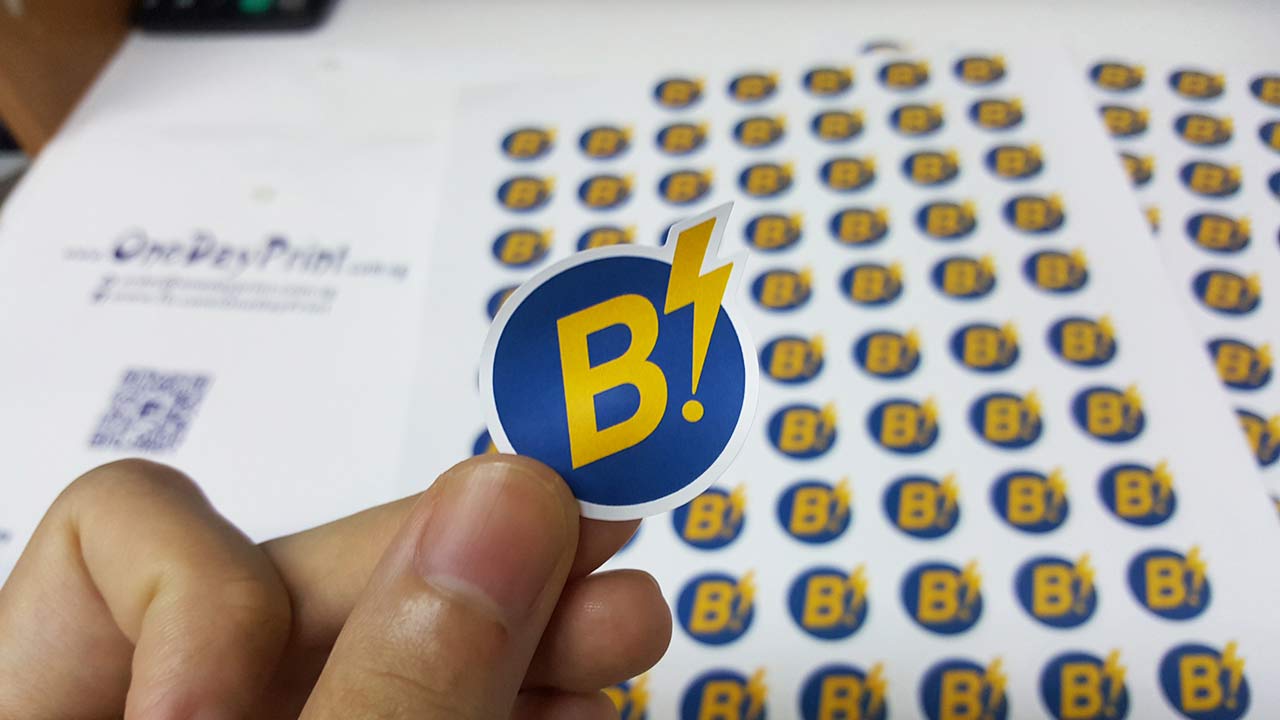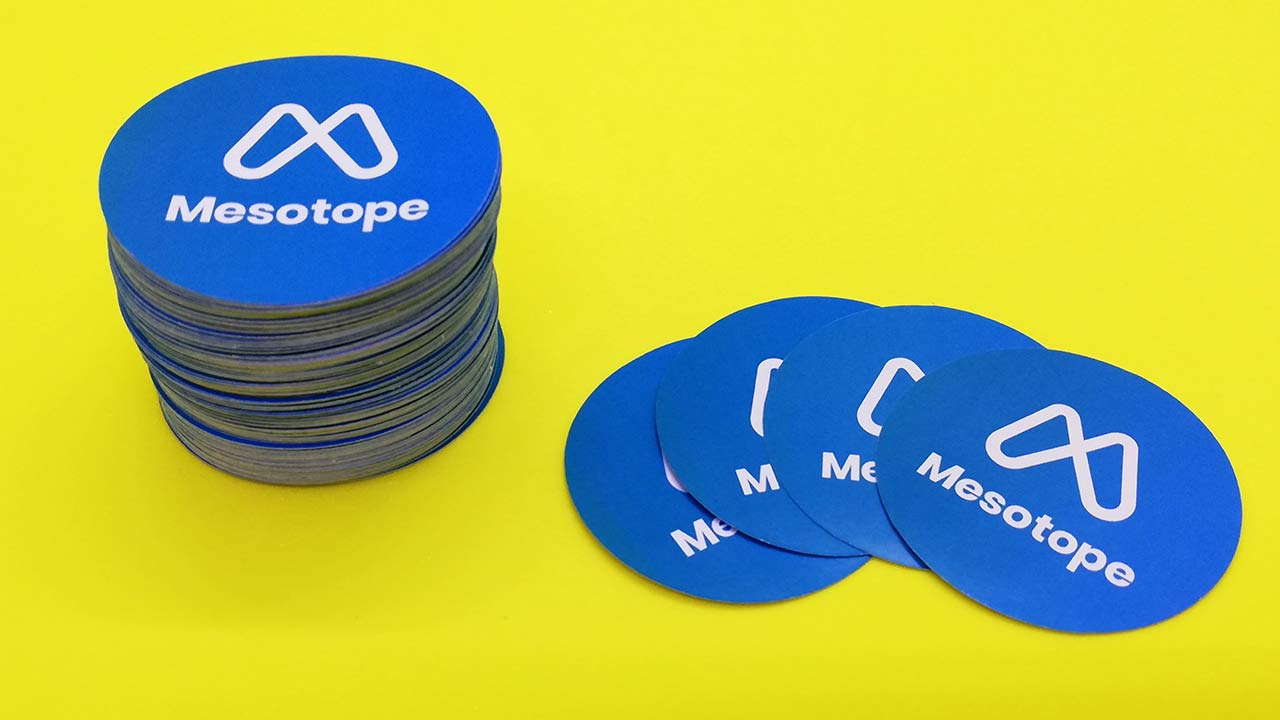 Mirrorkote stickers are our most cost-effective, basic sticker material. Even with a low price tag, quality is not compromised. You can expect vibrantly coloured stickers on beautiful gloss-coated paper.
Although they are not waterproof, they can withstand mild condensation. Don't worry about the print smudging and running if wet though - we guarantee that they are 100% smudgeproof, even if the sticker is completely soaked.
With that said, this also means that the stickers can be written on without fear of ink smudging. Just use any standard ballpoint pen or marker and write away - just let the ink dry for a couple of seconds!
Properties of Mirrorkote Stickers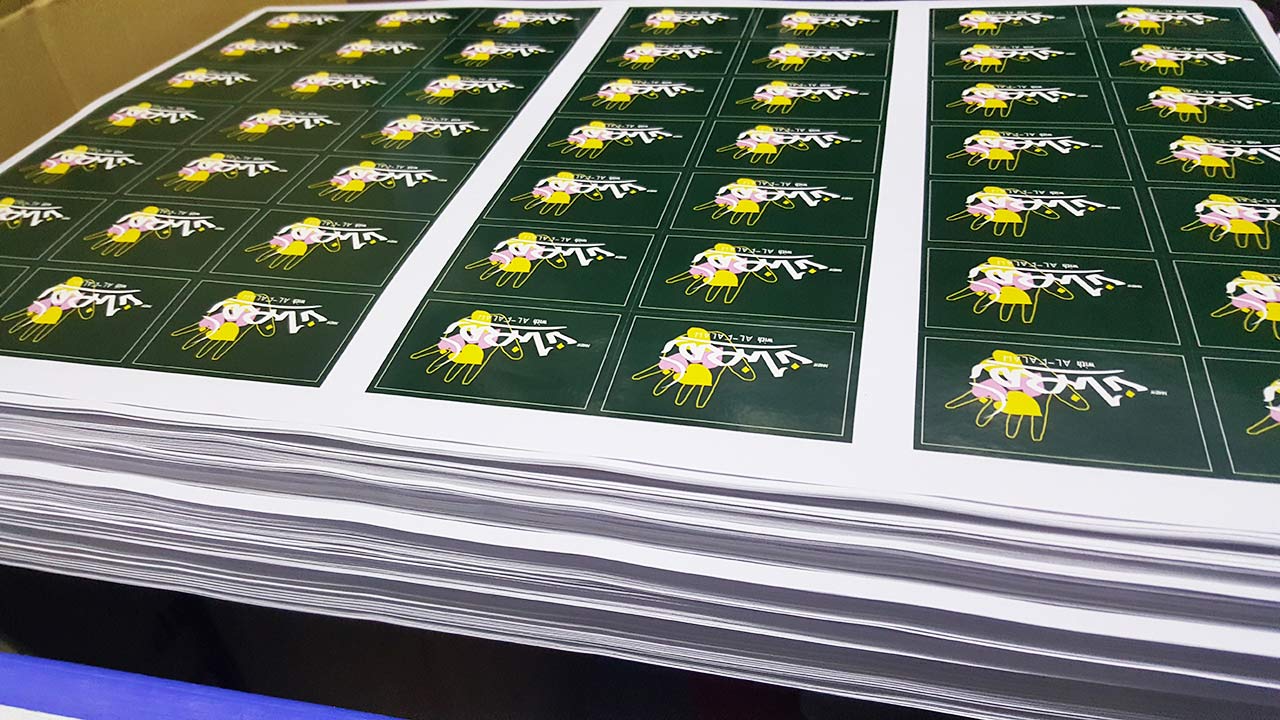 Paper base
Being made from paper, Mirrorkote stickers are environmentally friendly as well, so you can print as many stickers as you need without fear of harm to the environment! These stickers look amazing too - you will surely impress all your customers with your custom labels!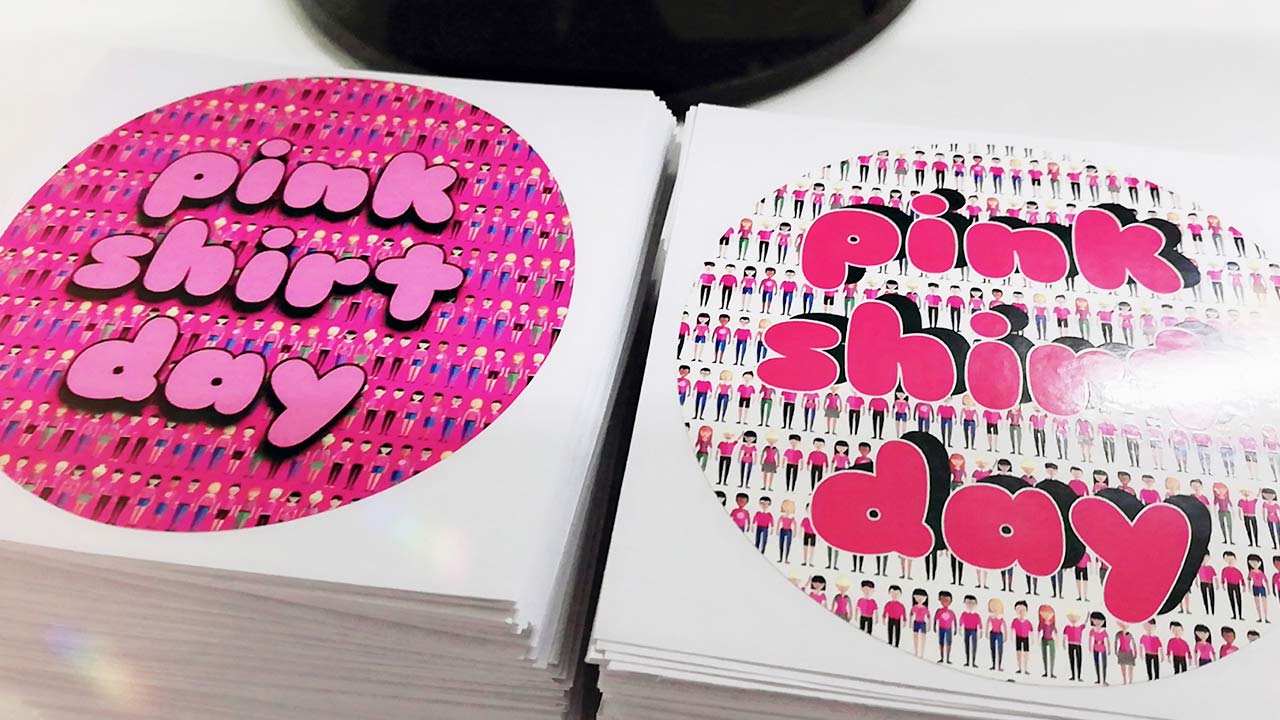 Glossy
The glossy sheen of Mirrorkote stickers means that when colours are printed on them, they will look bright and vibrant! Running a business? Your products are bound to stand out and attract customers! School event? Kids will definitely love these! Whatever you need them for, they'll be a hit!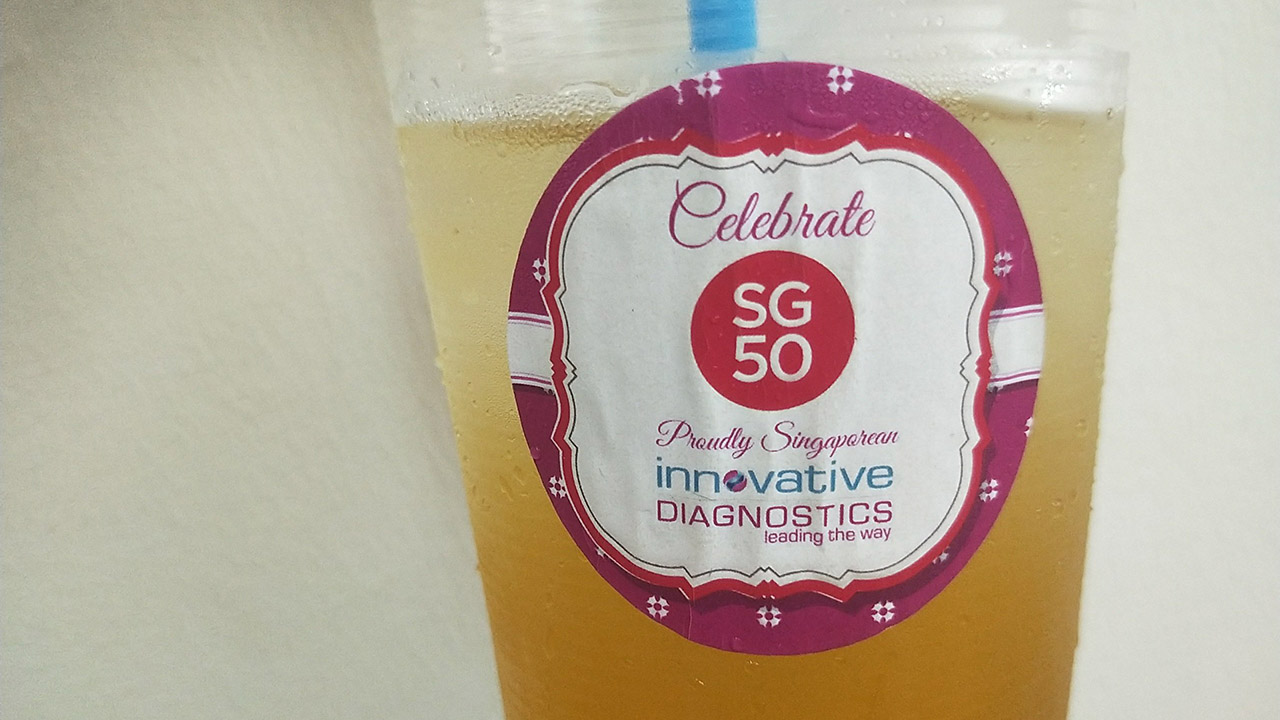 Smudge-resistant
Capable of withstanding minor condensation, the prints will never smudge - not even if totally soaked! No more worrying about ink running and staining your products, even if your stickers happen to get wet - your branding stays intact!
Writable
While the paper may be glossy, it is perfectly writable. Just use a ballpoint pen or oil-based marker to write and wait a couple of seconds (but not a gel pen or water-based marker, those are trickier)! The ink won't smudge afterwards - not even if you try to rub it!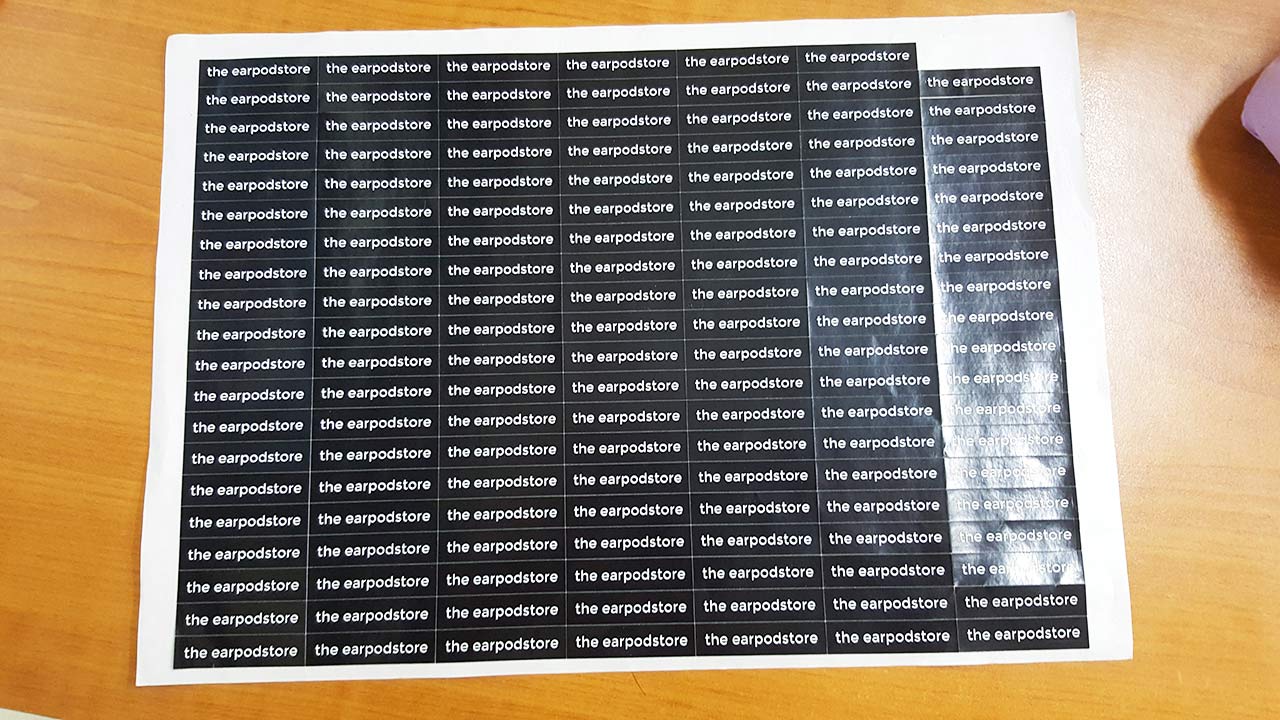 Cost effective
Mirrorkote stickers are cost-effective as well, making them particularly suitable for short-term event usage - perhaps a weekend conference, a night's dinner and dance, or a child's birthday party - or for all your bulk product packaging needs - expiry dates, product names, brands, whatever you need!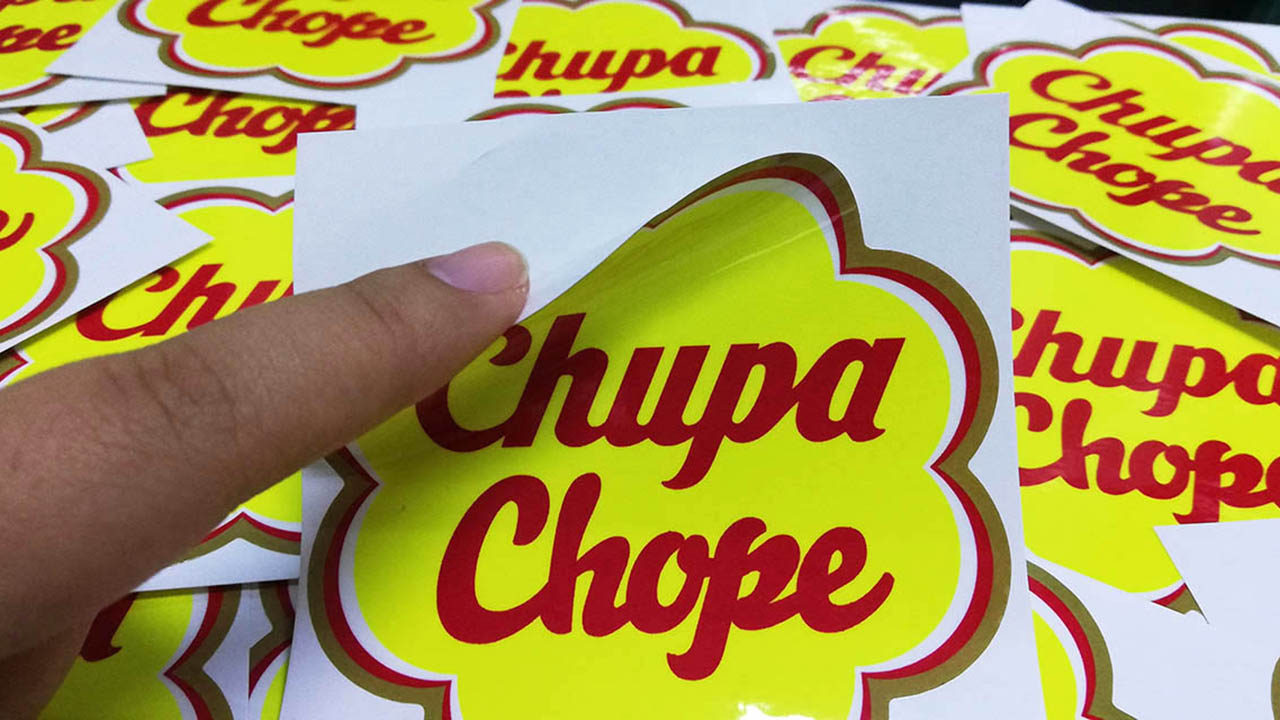 Most Popular
Did you know that most of the stickers you see around you are Mirrorkote stickers? Now you do! It's for good reason too - inexpensive yet attractive, it's no wonder they are used virtually everywhere you can think of - and you can too!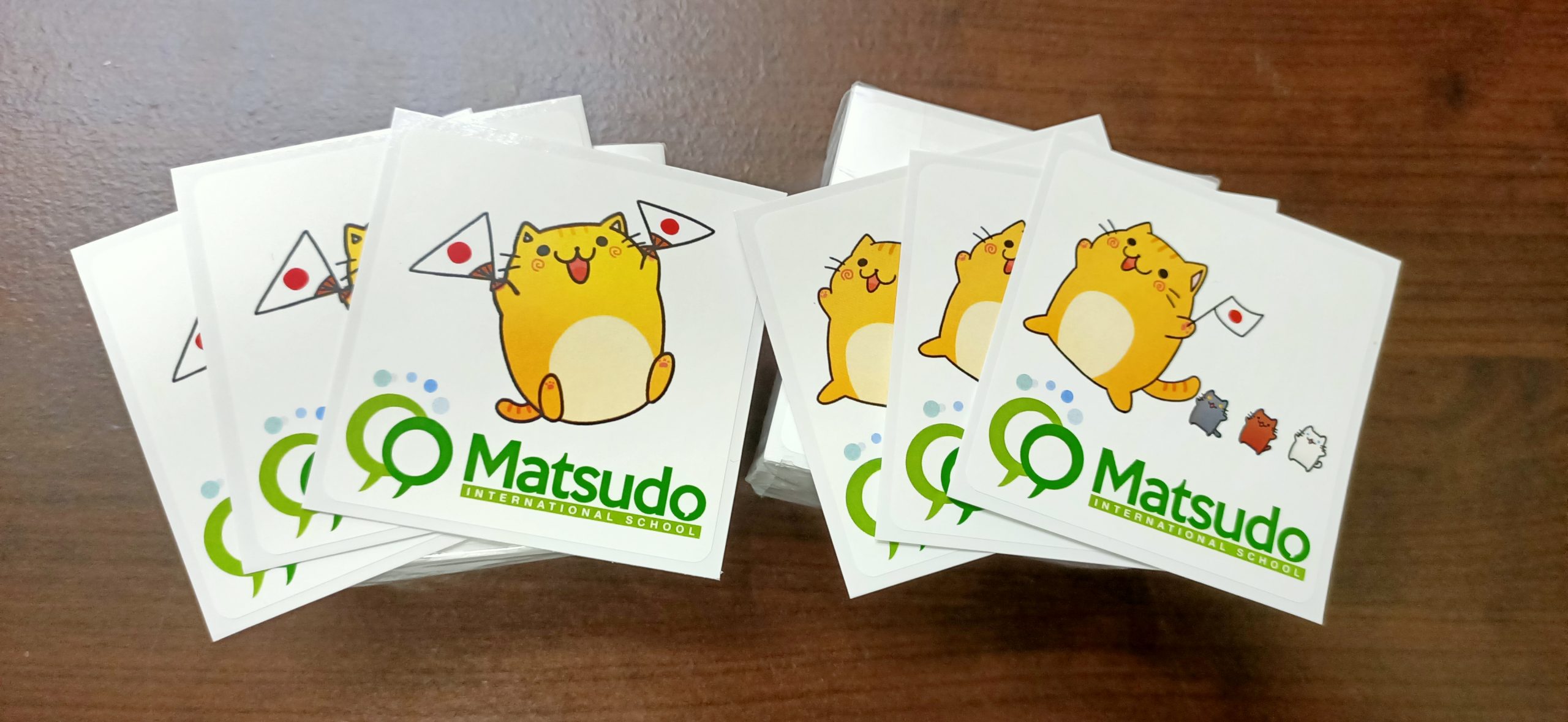 School Events

Use Mirrorkote stickers for all your school events/functions! Commemorate special occasions such as Racial‌ Harmony Day, National‌ Day and Children's Day with colourful stickers that are sure to get students excited and give them something to remember; customised stickers for subject weeks or events like an Arts Week, CCA Open‌ House or E-Learning, incentivising students further; or even to be sold during fundraisers for CCAs and charities, making these stickers something unique and memorable to be kept.
We know student budgets especially can be strict, so Mirrorkote stickers with their low cost yet vibrant colours and high print quality are the best choice! What's even better - no minimum quantity, allowing you to print as many or few stickers as you need; and our super fast printing speed ensures that you will always get your stickers on time for any event!
Food Packaging

Whether you are just starting out with your own home bakery, or have been running your business for years, our Mirrorkote stickers will serve as a cost-effective yet beautiful way to label your products.
They are perfect for virtually anything - expiry date stickers in compliance with rules and regulations set out by the Singapore Food Agency; accurate ingredient and nutrition fact labels to keep your beloved customers well informed of all the nutrients and goodness that your products boast; Halal certification stickers to promote respect for religious Muslims; colourful and attractive cookie tin and cookie packaging stickers that will bring joy to any festive event; beautiful cake box stickers that help your clients remember your brand as they savour your culinary creations; customised stickers for food pouches that serve as a cost-effective and attractive way of labelling, and much more. They can even be used as jar and bottle seals, becoming a unique way to label them while securing them and ensuring they haven't been tampered with! Besides that, Mirrorkote stickers are a fantastic way to label all your takeaway boxes and containers - they will definitely stand out, and help your customers remember you while they munch!
Not to mention that Mirrorkote stickers are, without a doubt, the most popular stickers for branding baked goods. Their low price point plus attractive colours combine to give you an easy way for your brand to stand out from the crowd. Worry less about your branding, and breathe easier as you work on baking the best cakes, cookies and more!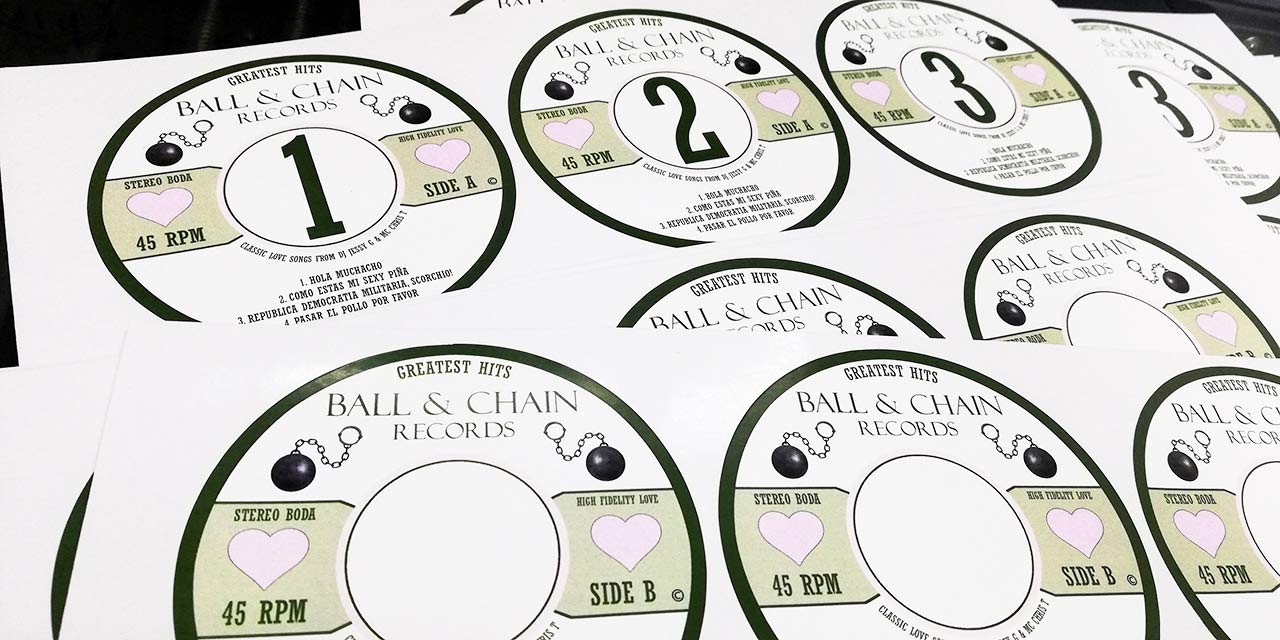 Wedding Favours
Your wedding is going to be one of the most special days of your whole life, so let us help you make it even more special and amazing! We understand how busy it can get - everything has to be perfect down to the smallest detail, and that includes wedding favours to show your guests how happy you are that they are there! Jazz up these tokens of appreciation with a personalised sticker, truly making it something unique and memorable to take home. You may also need stickers to decorate wedding props - perhaps table numbers or the reception desk, and these Mirrorkote stickers are perfect for them too! Whether it's a small, intimate affair with your closest family and friends, or a lavish banquet with hundreds of guests - whatever your budget may be, we have the perfect solution for you!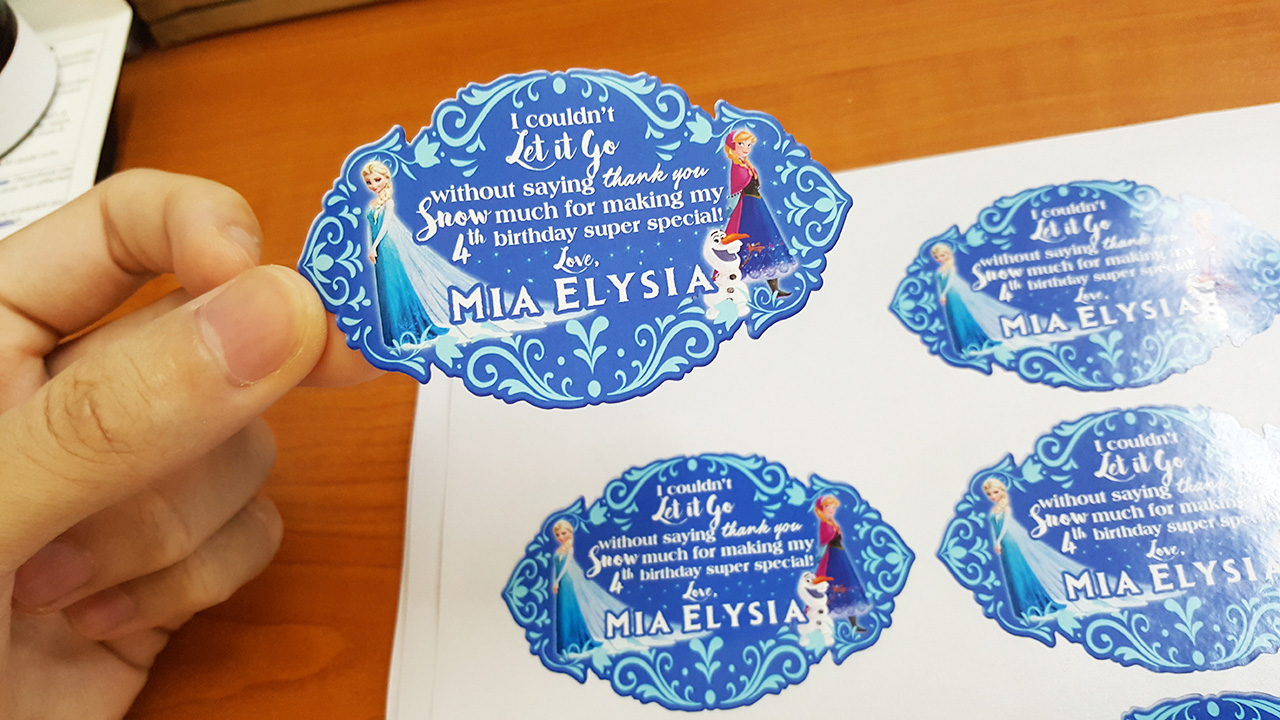 Birthdays
Make birthdays a little more fun and exciting with cute stickers featuring popular characters! They will be sure to put a smile on any child's face - after all, which kid wouldn't be excited to get a goodie bag that has been decorated with a character they love? That's not all too - you may be looking to decorate all the props, and what better than Mirrorkote stickers! Just paste them wherever you need to, and then take them down at the end of the day, easy peasy! Though inexpensive, they are bright and attractive, making them perfect for parties and gifts - children will definitely love them. It also doesn't matter how many guests you might have - we will always be able to print however many or few stickers you will need.
Box Packaging
Looking for box packaging stickers? Owing to the smooth, flat and dry surfaces of boxes, they are ideal for Mirrorkote stickers to adhere to securely. Seal boxes shut to ensure that they are secure and that they aren't tampered with, label your products with all necessary ingredients and information to ensure your customers know everything that they need to about your amazing products, indicate any expiry dates, or as a logo without going through the hassle and costs of custom-printing boxes! Of course, that's not all - go ahead and use the stickers in any way you want!
Holidays
Commemorate holidays and celebrations with stickers, whether you are labelling festive products or sending gifts! Be it a bottle of kueh for Hari Raya, a tin of goodies for Chinese New Year, sweet treats for Deepavali, or presents for Christmas, you'll be able to print the perfect stickers for them and ring in the festivities! You can even add a little personalised touch to your money packets with a custom sticker, making them just a little more special!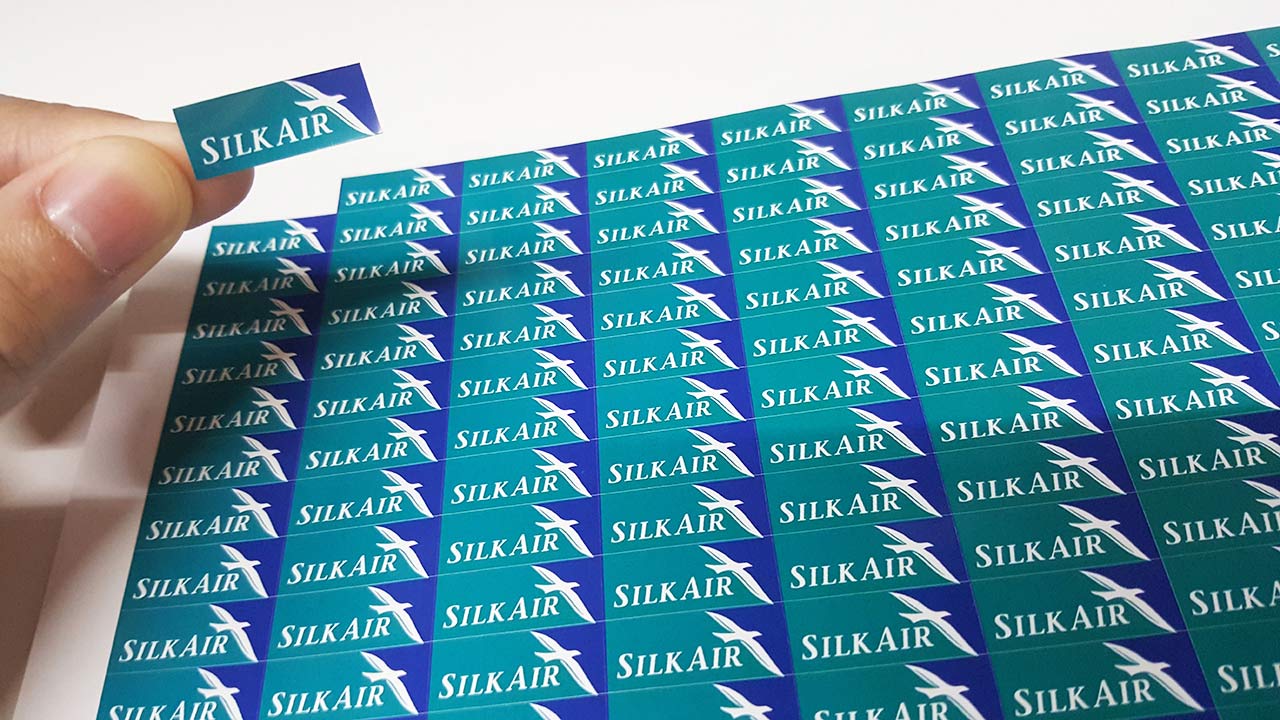 Corporate

Have you recently changed your office address and need to replace printed addresses, or perhaps need to correct an error somewhere? Got to label some office stationery and equipment? Or maybe you are giving out corporate presents to commemorate an anniversary or holiday? Look no further than Mirrorkote stickers for an affordable and fuss-free solution! You can continue to use your existing stationery, saving costs on reprints, and also have a simple way to label anything you might need to in the office!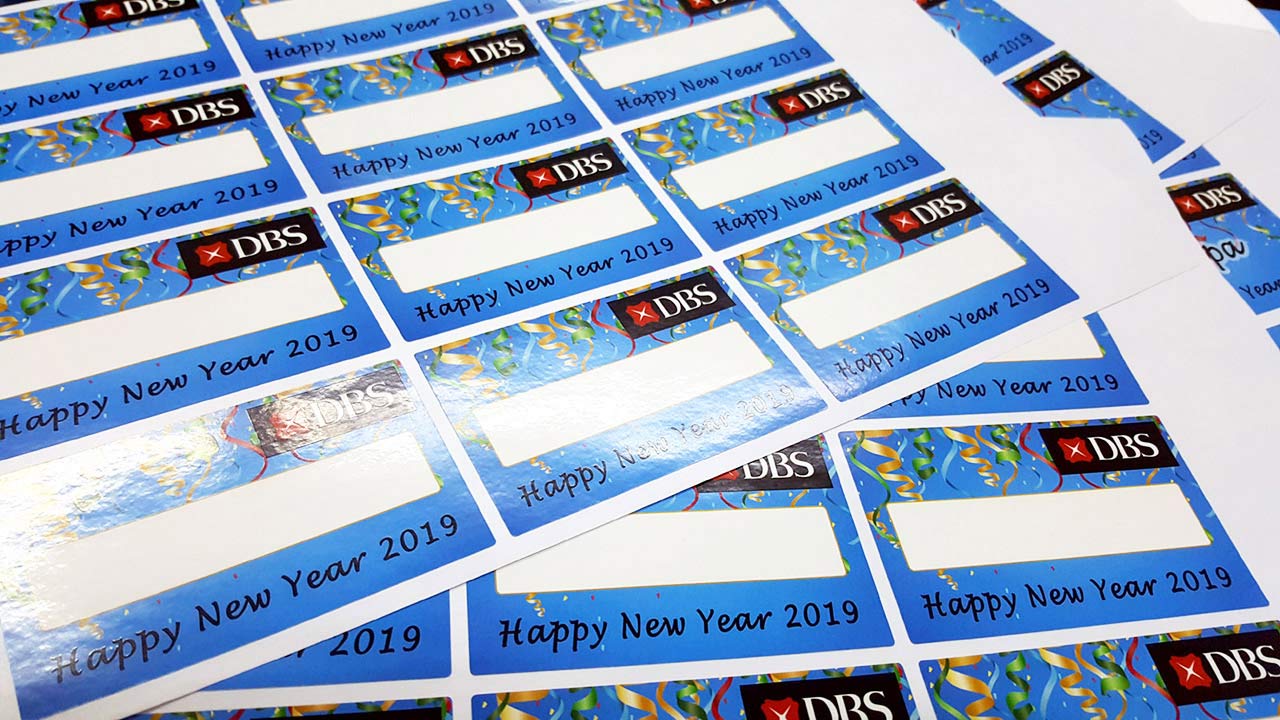 Events
If you are holding a short term event, like a conference, a company dinner, or a corporate family day, Mirrorkote stickers will be perfect for you! They can be written on and pasted on clothing as temporary nametags, easily identifying guests and attendees. They won't damage clothes when removed either, making them extremely safe for use! Rest assured that with our labels, you're another step towards ensuring a smooth, successful event!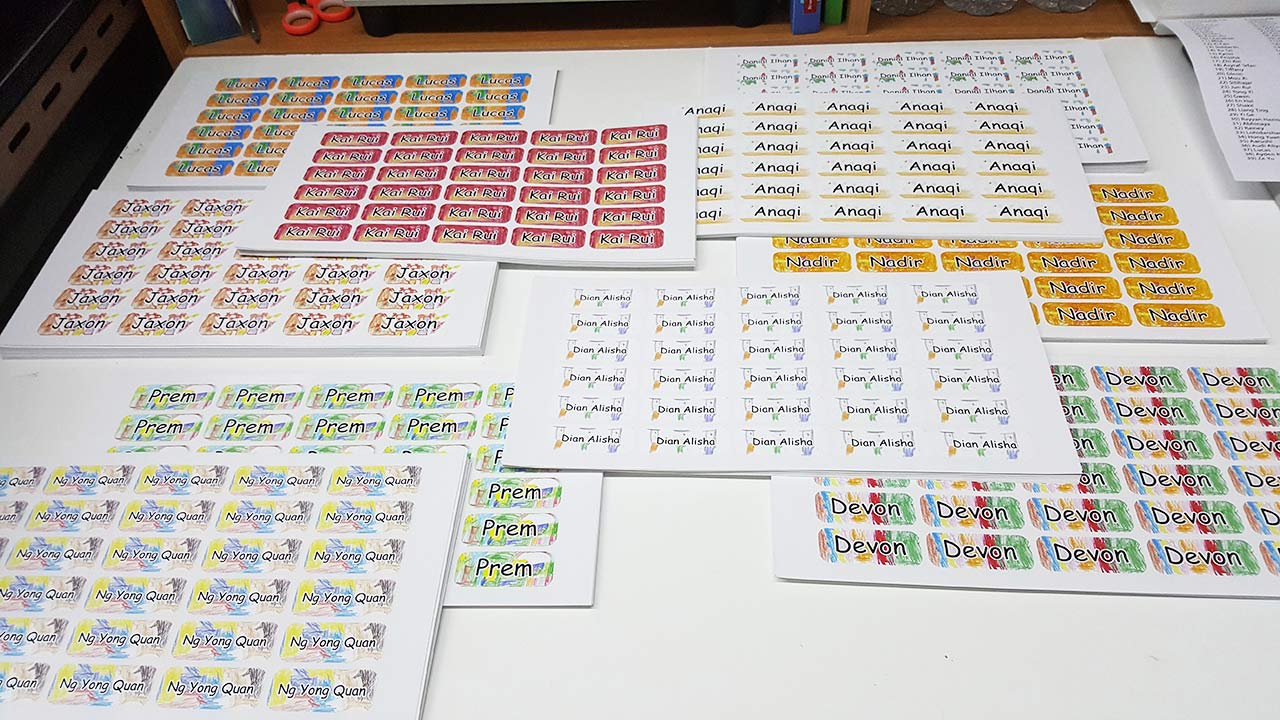 Stationary Labels
We know that running an online store takes a lot of hard work. So, instead of writing your name and address on every single piece of mail you send out, why not customise your own return address stickers and simply stick them on your envelopes? For parents, Mirrorkote stickers are perfect for your children to label their schoolbooks and folders! Of course, this isn't restricted solely to children - anyone can give their journals and personal belongings some extra flair with these stickers!
Social Media/Facebook Stickers
These simple yet nifty creations are what we call 'Facebook stickers'. They are one-of-a-kind, 100% designed, customized and made in Singapore, only at Onedayprint 🙂 Click here for more information.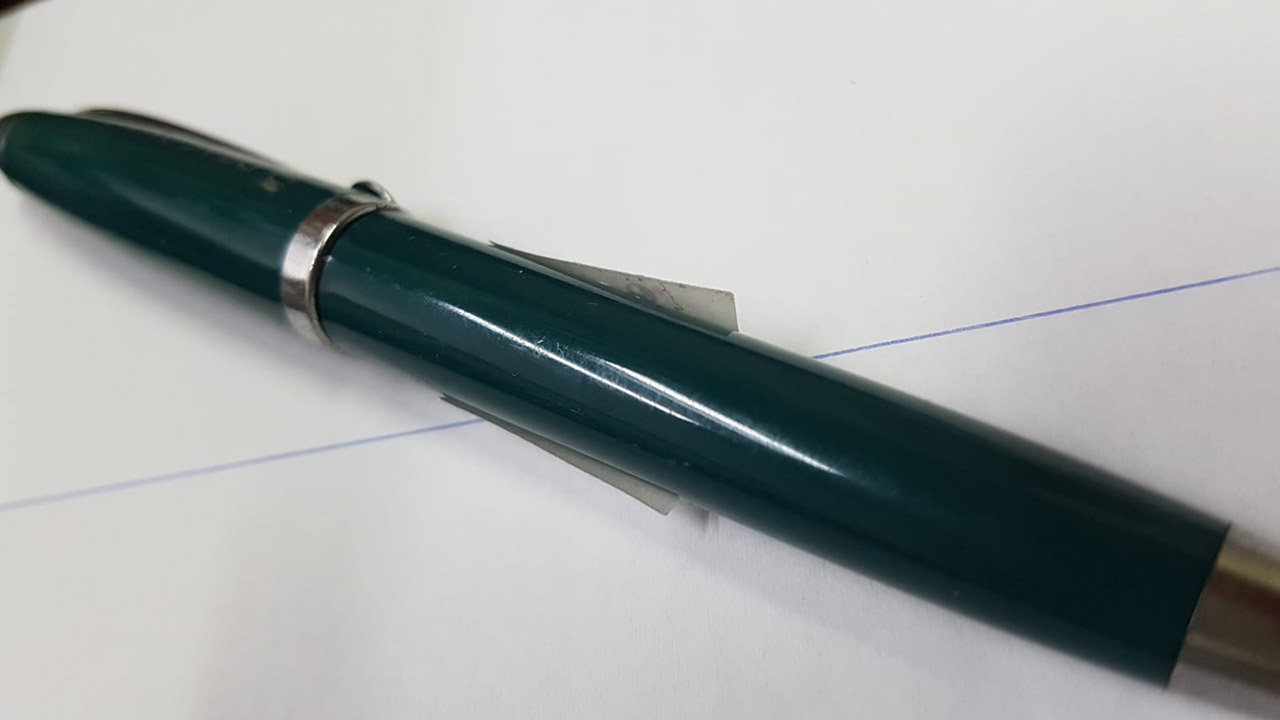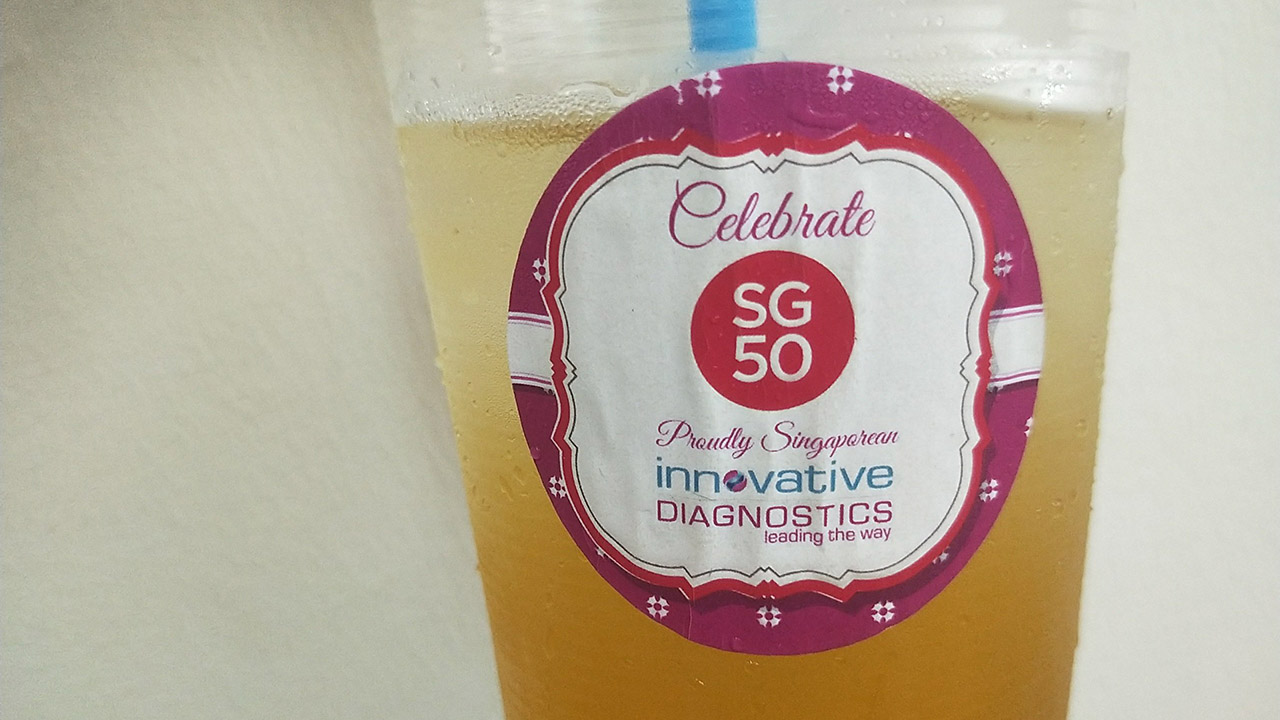 If pasting on bags (eg goodie bags, standing food pouches, and ziploc bags), paste the stickers before filling the bags! When flat and smooth, the stickers will be much more secure, and won't fall or be damaged even when the bags are filled!
Mirrorkote stickers are a little thick, and are slightly less flexible. If pasting on small, curved items such as pens and cosmetic vials, consider our Synthetic stickers instead - their flexibility ensures that they adhere very well!
When writing on Mirrorkote stickers, please wait about 5-10 seconds for the ink to dry completely. After that, the ink will not smudge at all! Yep, go ahead and try, they'll continue to stay on!
Mirrorkote stickers, being made of paper, are not completely waterproof. Thus, when soaked, they do suffer damage, becoming soft and wrinkled. Regardless, the print remains safe!
>> Enquiries/Request for Quotation
Have an enquiry regarding sticker printing?
Contact us now via e-mail at order@onedayprint.com.sg
When requesting for a quotation, kindly provide the following specific details :
1. Sticker size: Width X Height, in mm or cm
2. Sticker die-cut shape: Rectangular, square, round, oval or custom shape
3. Purpose of stickers:
i) What will the stickers be used for?
(E.g. For product branding, to list ingredients, to seal bags, cover printing errors, etc)
ii) Where are the stickers to be pasted on?
(E.g. Pasting on cardboard box, on back of phone, on glass jar, on lipstick tube, etc)
4. Order quantity
5. If possible, please attach your artwork file:
Accepted file formats are JPG, PDF, PSD and AI
Minimum resolution 300 DPI, preferably 400 DPI
Or, simply fill up this form! 🙂
Onedayprint has specialised in sticker printing Singapore for more than 15 years, and we love to print custom-shape stickers.
We specialize in fast and high quality die-cut sticker printing whether you need product labels, packaging stickers or customized logo stickers for your school, business or organization.
Customized stickers can also be used for events, party and wedding favors, invitation envelope seals, name labels, the possibilities are endless!
Good quality. No minimum order quantity. Print in just 24 hours (1 working day)
And of course, honest and reasonable prices - most likely the cheapest sticker printing Singapore!