Custom Labels / Sticker Printing in Singapore

Synthetic Waterproof Sticker Material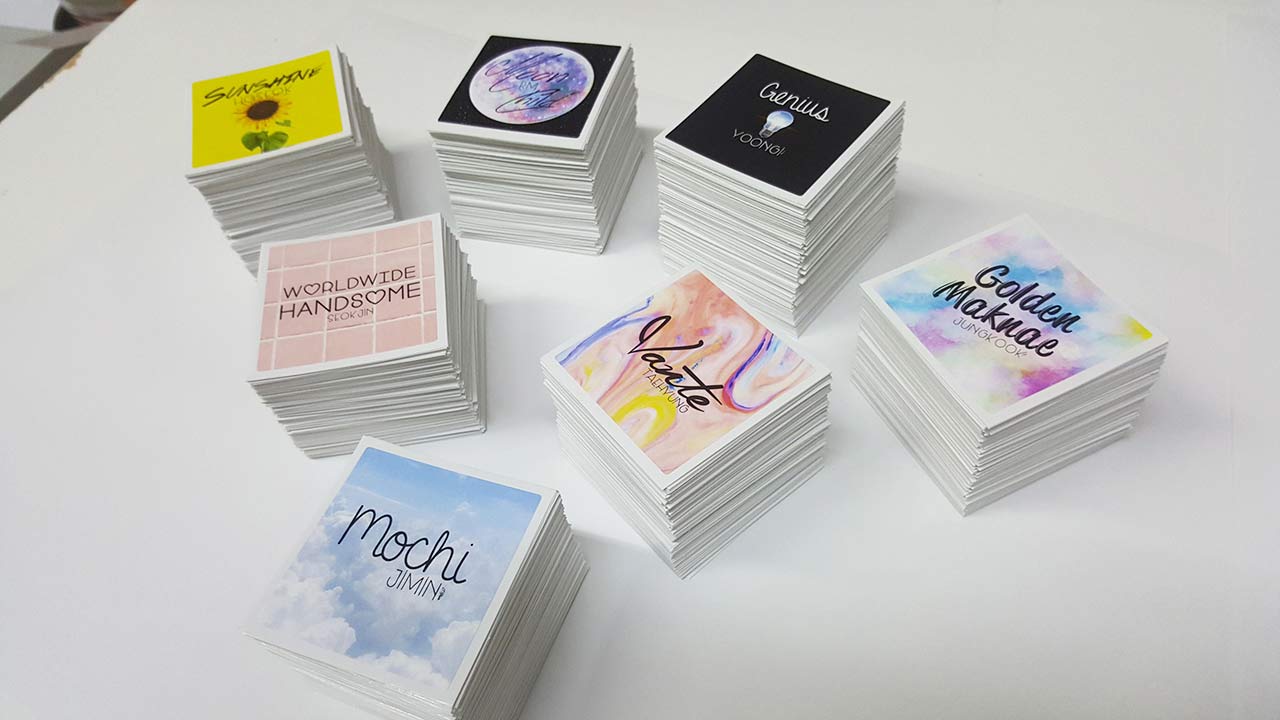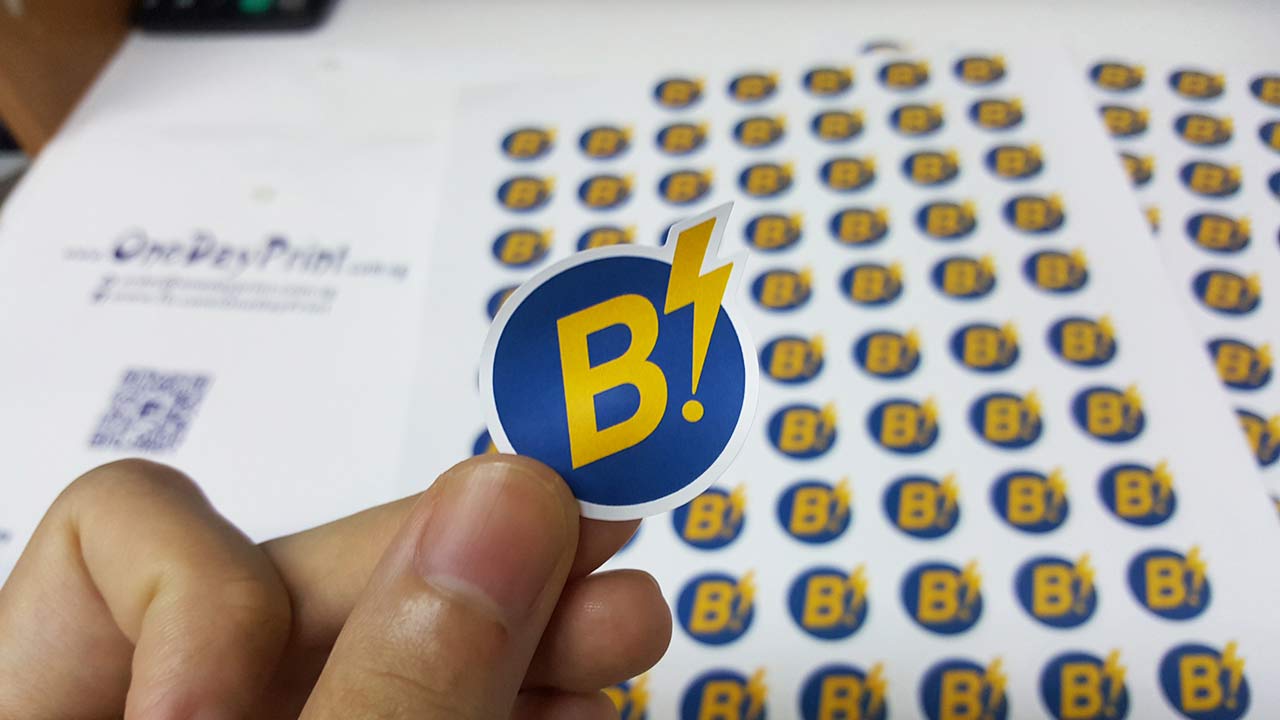 Super Thin, Super Sticky.
Introduction to Synthetic Stickers
Synthetic stickers are manufactured using oil-based synthetic resins (plastic) and are our most versatile stickers by far. A step up from our Mirrorkote stickers, they are made from tear-resistant and waterproof plastic. The base material is matte, but prints on this material come out brilliantly glossy.
These stickers are our thinnest and clingiest, making them suitable for virtually anything. Their flexibility allows them to adhere to even small curved surfaces without coming loose. At the same time, synthetic stickers possess characteristics similar to that of paper, specifically its appearance and printing capabilities.
If you need stickers that are stronger than Mirrorkote, yet less costly than PVC, Synthetic stickers are your best bet.
Synthetic stickers also come in a removable option. Please email to enquire.
Properties of Synthetic Stickers
Plastic
Synthetic stickers are made of plastic, thus making them much stronger and more durable than paper stickers, so they can be used for even more products and items you can think of!
Waterproof
Being plastic, Synthetic stickers are also completely waterproof - so yes, they can withstand condensation, being splashed, or even completely soaked! Go ahead and try - we guarantee that your stickers will stay safe!
Thin & Flexible
Owing to the thinness of these stickers, they are the most flexible material we have! This makes them perfect for small items since they can curve much more easily compared to other materials.
Durable
Synthetic stickers are tough and tear-resistant*, ensuring that they are able to last longer than regular paper stickers.
*Please see Extra Tips section below
Writable
Unprinted areas on Synthetic stickers have a smooth matte surface, which is highly suitable for writing with ballpoint pens and markers - just give the ink a few seconds to dry!
Affordable
Synthetic stickers are a wonderful compromise between price and quality - cheaper than premium PVC stickers, but of better quality than regular Mirrorkote stickers.
Wine Bottles

Customise your own glass bottles for your events, be it miniature wine bottles for your wedding guests or bottles of champagne for an anniversary dinner! It'll be a beautiful gift to take home for all your guests, letting them remember the day fondly with such a thoughtful, personalised memento!
Frozen Food
For a more durable and reusable option for your jar and bottle labels, do consider Synthetic stickers too! Being waterproof, they can be easily washed and reused as many times as needed, and your branding will remain intact. These are also a great option for any bottled food items that need to be chilled or frozen, so that they remain safe even after being placed into and taken out of the refrigerator and with condensation. Rest assured that your customers will always be reminded of your brand and products for a long time, and come back for more!
Beauty & Skincare Packaging
With such a huge array of skincare and beauty products out there, you will surely want your own to stand out - with custom sticker labels, you will be able to easily brand all your lip balms, lipstick, BB cream, and more with your beautiful designs! Synthetic stickers are thin and flexible, perfectly able to wrap securely around your tubes and bottles. And, being completely waterproof, they can withstand oils and moisture, whether from being placed in the bathroom, or from any stray spills and drops.
K-pop Fan-Support Merchandise
Synthetic material is also a popular choice for K-pop fansupport stickers, owing to their added durability and waterproof properties. You can be sure that they will last longer against any possible friction and tears, but at the same time, you won't have to break the bank while printing beautiful stickers of your favourite idols!