Custom Labels / Sticker Printing in Singapore

Silver Foil Sticker Materials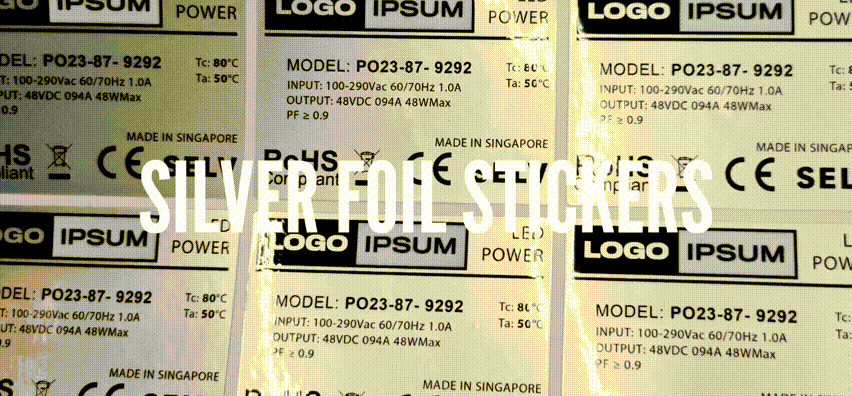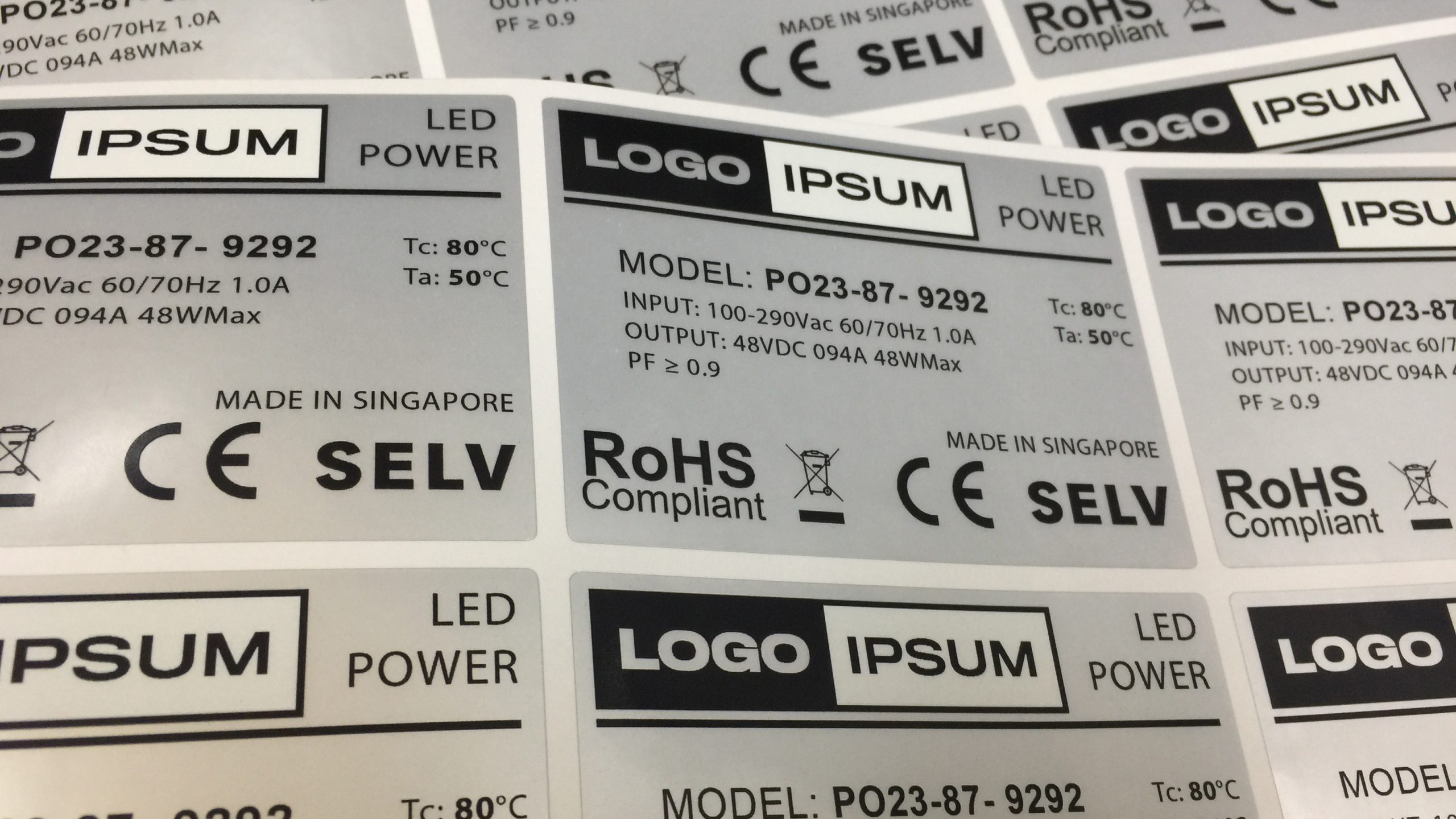 Silver Foil Synthetic

 Stickers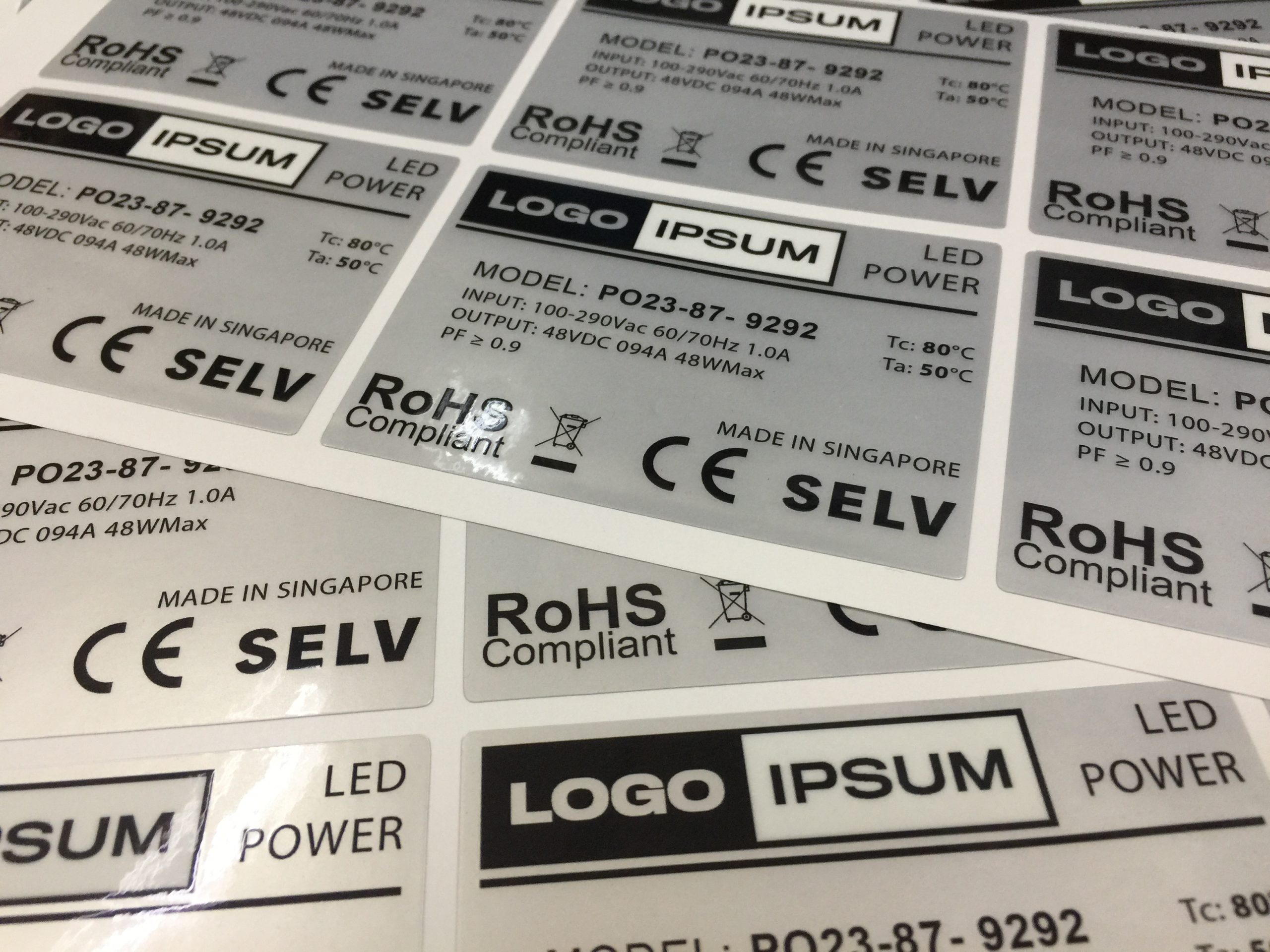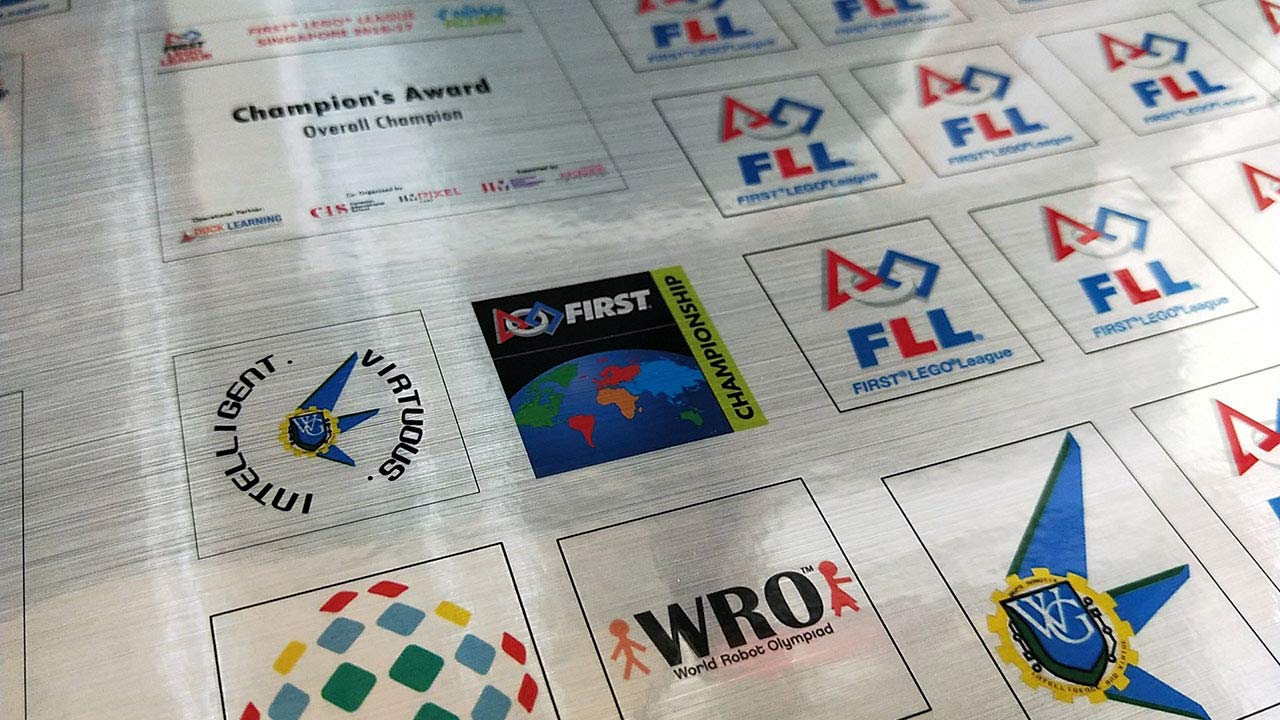 Silver Chrome PVC

 Stickers 
Introduction to Silver Foil Sticker Materials
Silver Foil stickers are plastic-based, with a metallic surface.
Onedayprint offers three variants of Silver Foil stickers; Silver Foil Synthetic, Silver Foil PVC, and Silver Chrome PVC.
Silver Foil Synthetic stickers are one of our popular options for premium materials. These are waterproof, and will certainly give a deluxe touch to any item. Besides commercial products, they are highly suitable for pasting on equipment and machinery for a sleek look. This material has a Matte finish and does not come with lamination.
Silver Foil PVC stickers are made from Silver Foil Synthetic stickers with a layer of gloss PVC lamination. This makes them a grade more premium and durable than before, as the lamination allows them to be completely waterproof, weatherproof, oil-resistant, chemical-resistant, scratch-resistant... the perfect choice If you would like your stickers to last longer! This material has a Glossy finish.
Silver Chrome PVC stickers are an option for you to choose if you prefer your stickers to have a green undertone and be more reflective. These stickers have a brushed-grain metallic surface, with equivalent durability and material dexterity as the Silver Foil Synthetic stickers. These are more commonly used for medals and plaques as the brushed-grain surfaces mimic polished silver-plated surfaces very well. For quality assurance, Silver Chrome stickers are not available in the Synthetic variant. This material has a Glossy finish. (Note: We only have limited stock for this material, so grab it while it's still available!)
Before you order...it is important to note that:
Colours printed onto the silver foil without a white underprint will not appear as the original colour, and instead will have a 10% silvery mix to the final printed sticker.
Dark colours cannot be printed to the edges, and require a minimum of a 2mm border all round.
Pale or similar colours (e.g. grey) will take on the colour of the base.
White ink can be printed on it
Properties of

Silver Foil Synthetic

Stickers
Our Silver Foil Synthetic material has the basic properties described in the following:
Metallic Colour
The unprinted areas on the Silver Foil stickers have a silvery shine under the light, which gives your product a premium look and stands out from the crowd.
Writable
Unprinted areas on Synthetic stickers have a smooth matte surface, which is highly suitable for writing with ballpoint pens* and markers - just give the ink a few seconds to dry!
*Pen will not write well on PVC surface.
Waterproof
Being plastic, Synthetic stickers are also completely waterproof - so yes, they can withstand condensation, being splashed, or even completely soaked! Go ahead and try - we guarantee that your stickers will stay safe!
Additional Properties for

Silver Foil

PVC

Stickers
On top of the properties of our Silver Foil Synthetic material, our Silver Foil PVC material also have the following properties:
Weatherproof
The lamination on these stickers helps to protect these stickers against the harsh elements, be it sun or rain - you never have to worry when outdoors!
Scratch-resistant / Tear-resistant
Rest assured that frequent handling and scratches won't affect the print. Plus, they can't be torn easily either - perfect for heavy-duty usage!
Oil & Chemical-resistant
Oils are repelled by the protective laminated surface, ensuring that they do not seep in and damage the sticker surface. This goes for essential oils too. Lamination also ensures that these stickers remain chemical-resistant. Anything that might damage the print is repelled, ensuring their safety.
Premium Quality
PVC stickers are more expensive than our standard stickers, but this extra cost also translates into high-quality, gorgeously vibrant, and super durable stickers that are guaranteed to last!
Additional Properties for

Silver Chrome PVC

 Stickers
On top of the properties of our Silver Foil PVC, our Silver Chrome PVC material also have the following properties: