1. Silver Matte Synthetic Stickers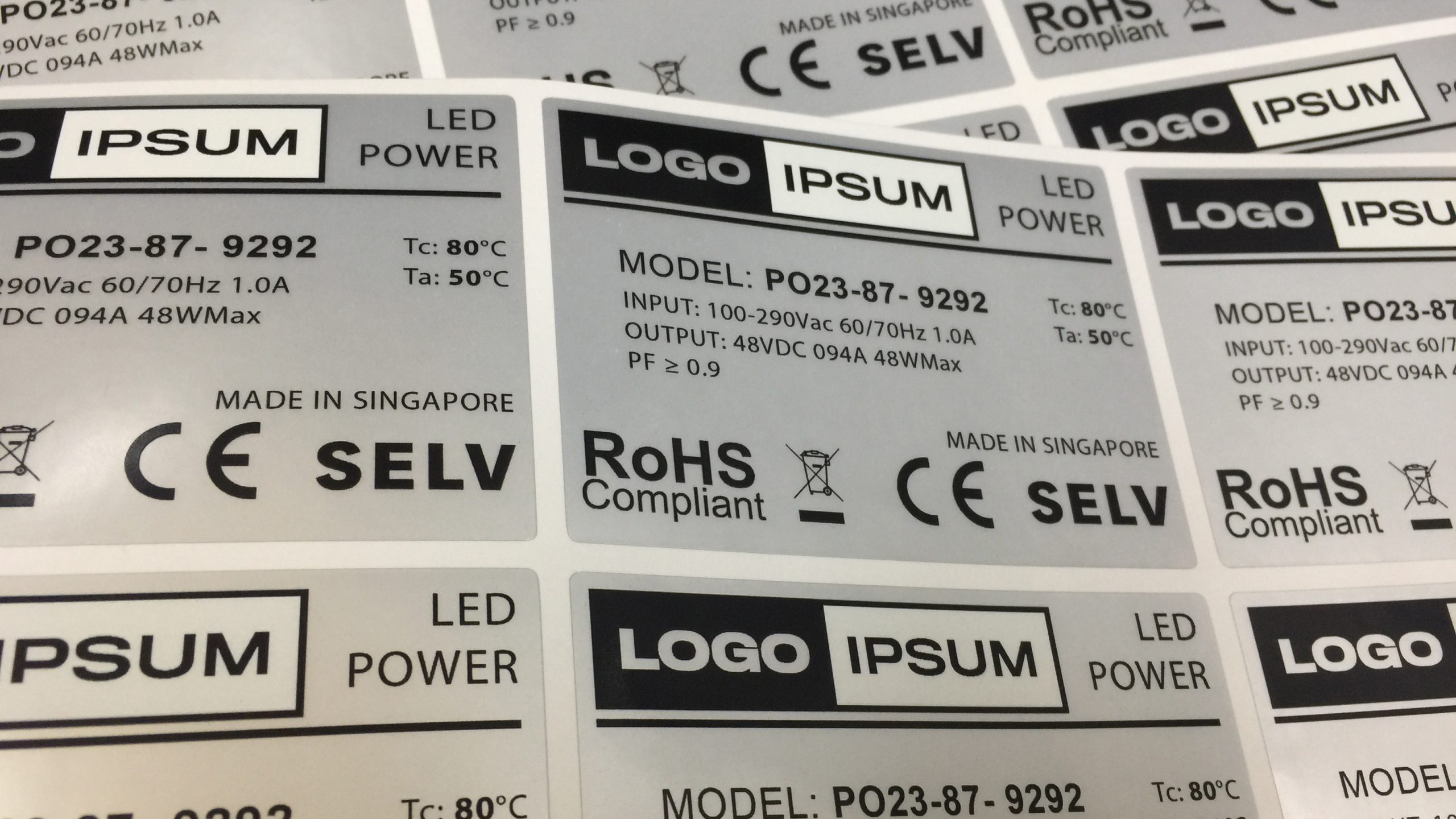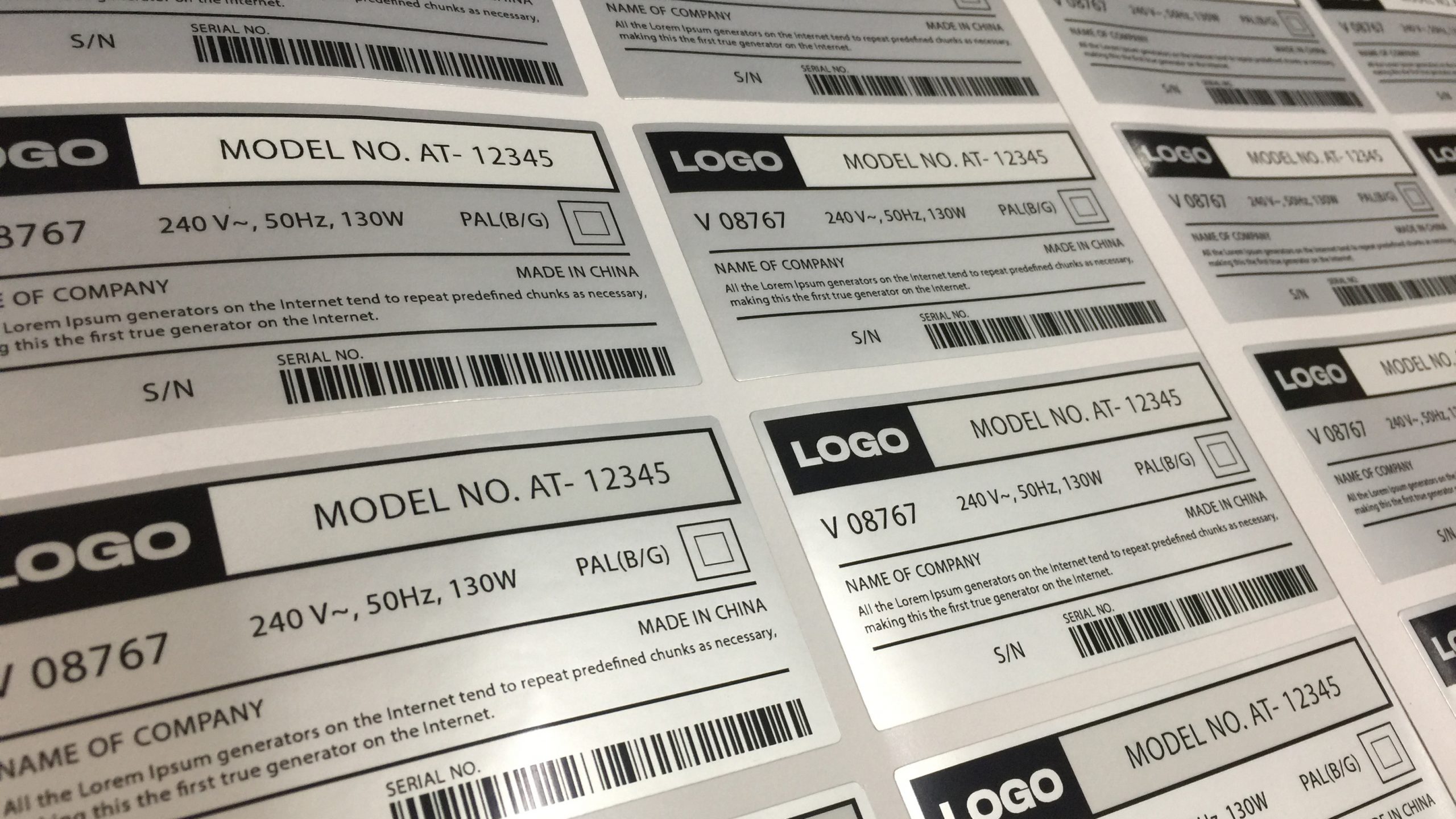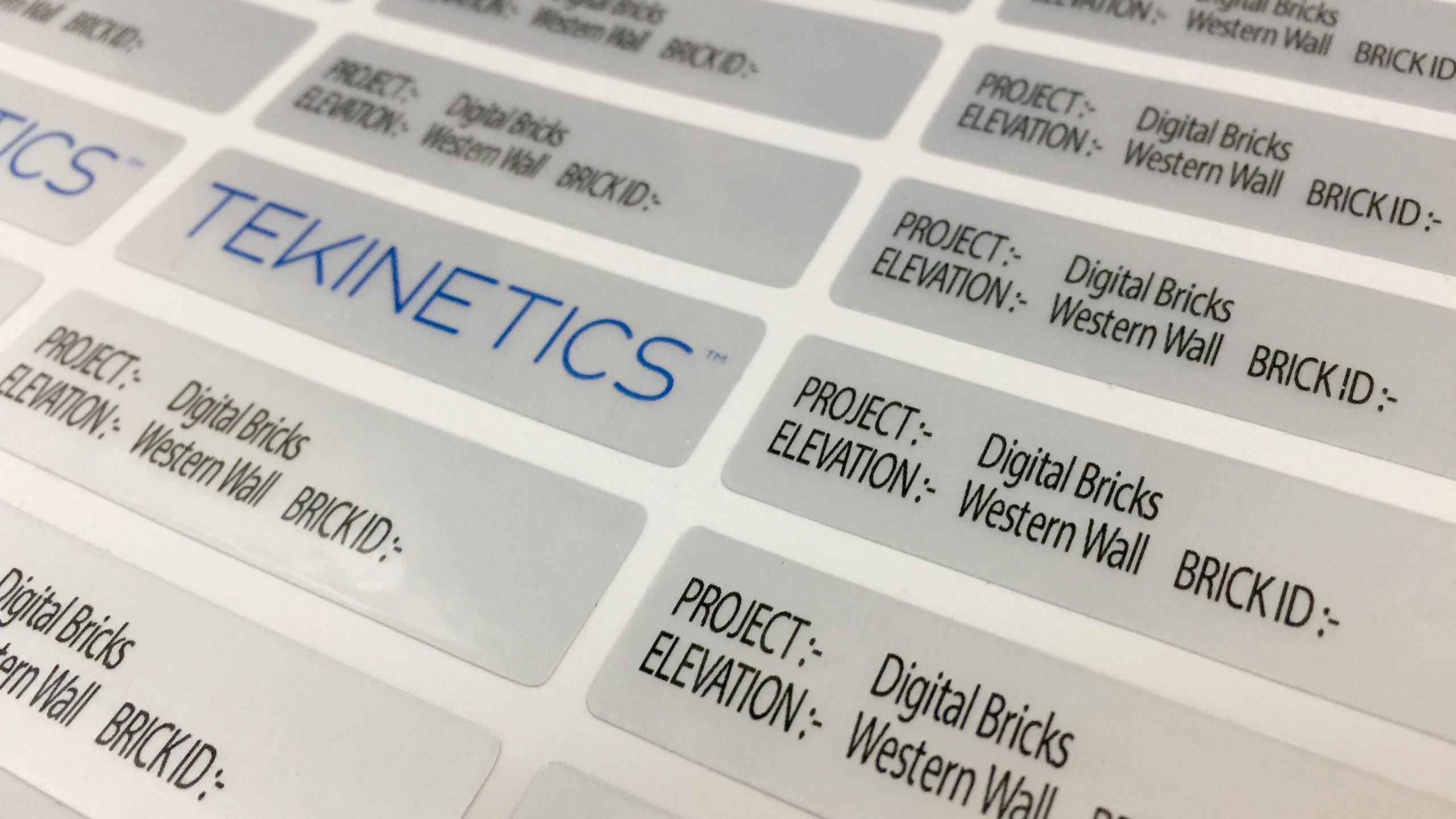 In terms of Silver Foil Sticker Printing, we offer three variants.
The popular option would be the Silver Matte Synthetic stickers are included in our premium material range. These are waterproof, and will certainly give a deluxe touch to any item. Besides commercial products, they are highly suitable for pasting on equipment and machinery for a sleek look. Lamination will be provided upong request to make the stickers weatherproof ( Refer to (2)).
Before you order...it is important to note that:
Colours printed onto the silver foil without a white underprint will not appear as the original colour, and instead will have a 10% silvery mix to the final printed sticker.
Dark colours cannot be printed to the edges, and require a minimum of a 2mm border all round.
Pale or similar colours (e.g. grey) will take on the colour of the base.
White ink can be printed on it
2. Silver Glossy PVC Stickers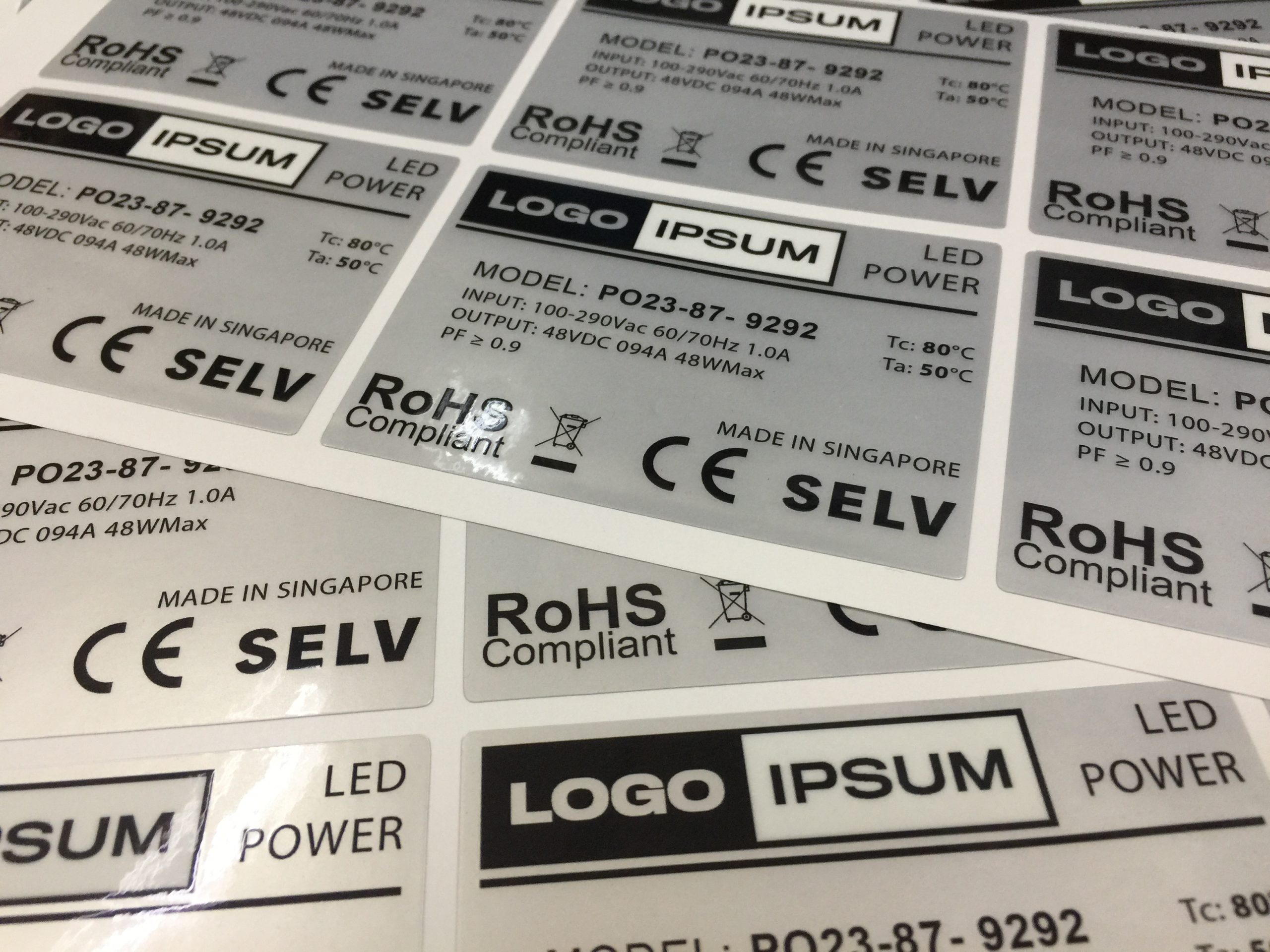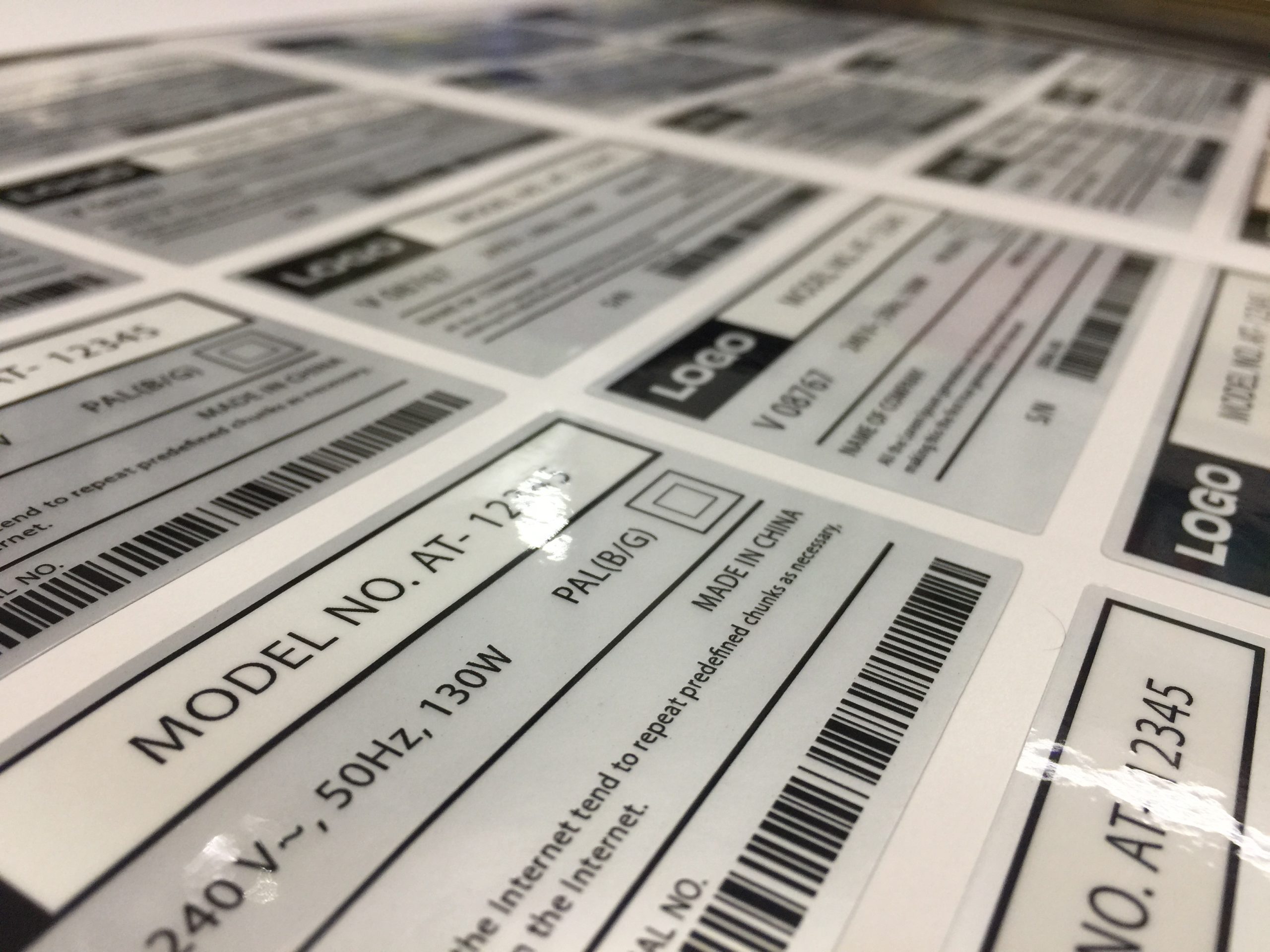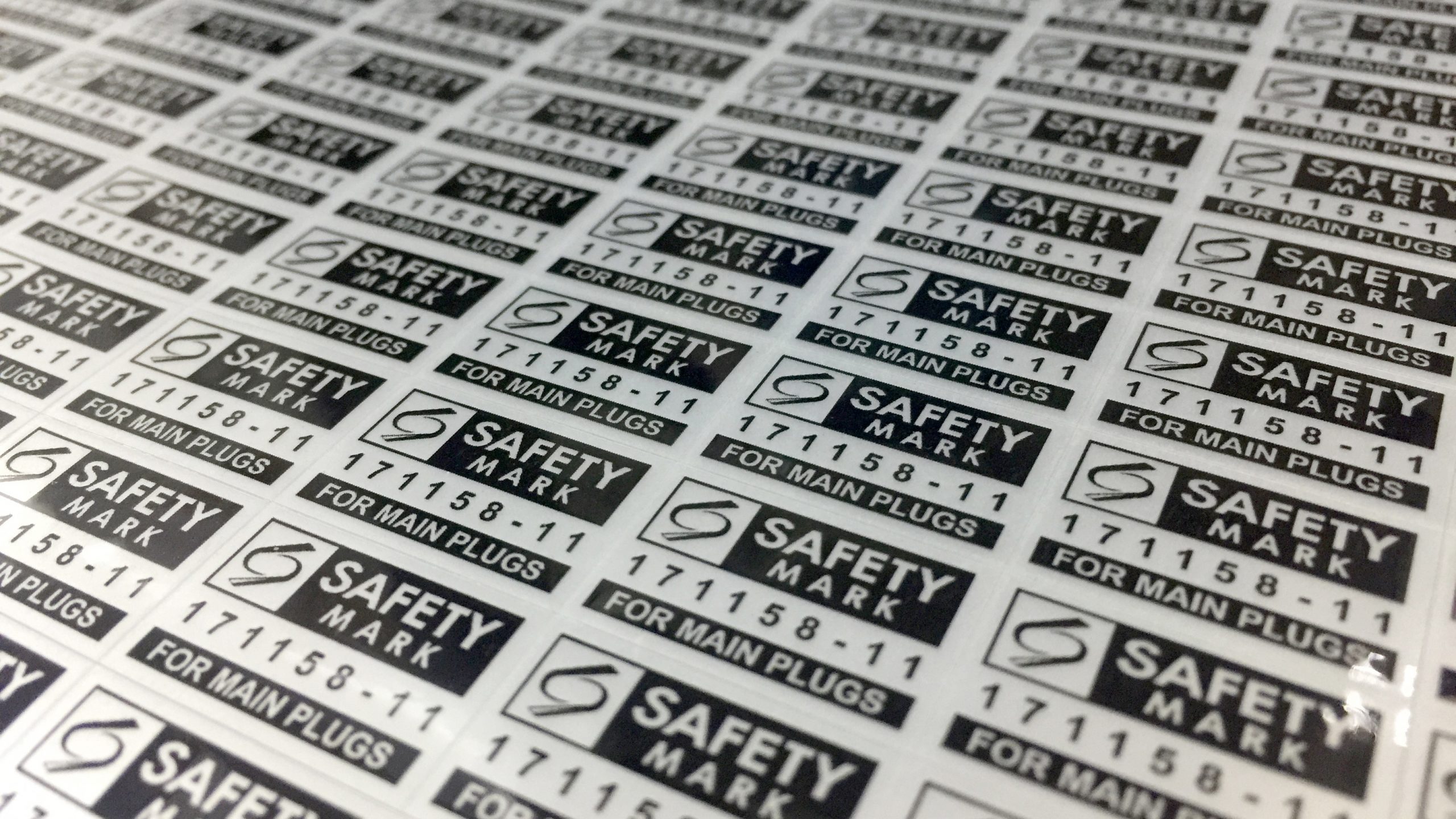 Just like all our PVC stickers, we provide an optional gloss lamination for our silver matte synthetic stickers.
This makes the produce one grade more premium and durable than before, as the lamination allows them to be completely waterproof, tearproof, weatherproof and scratchproof.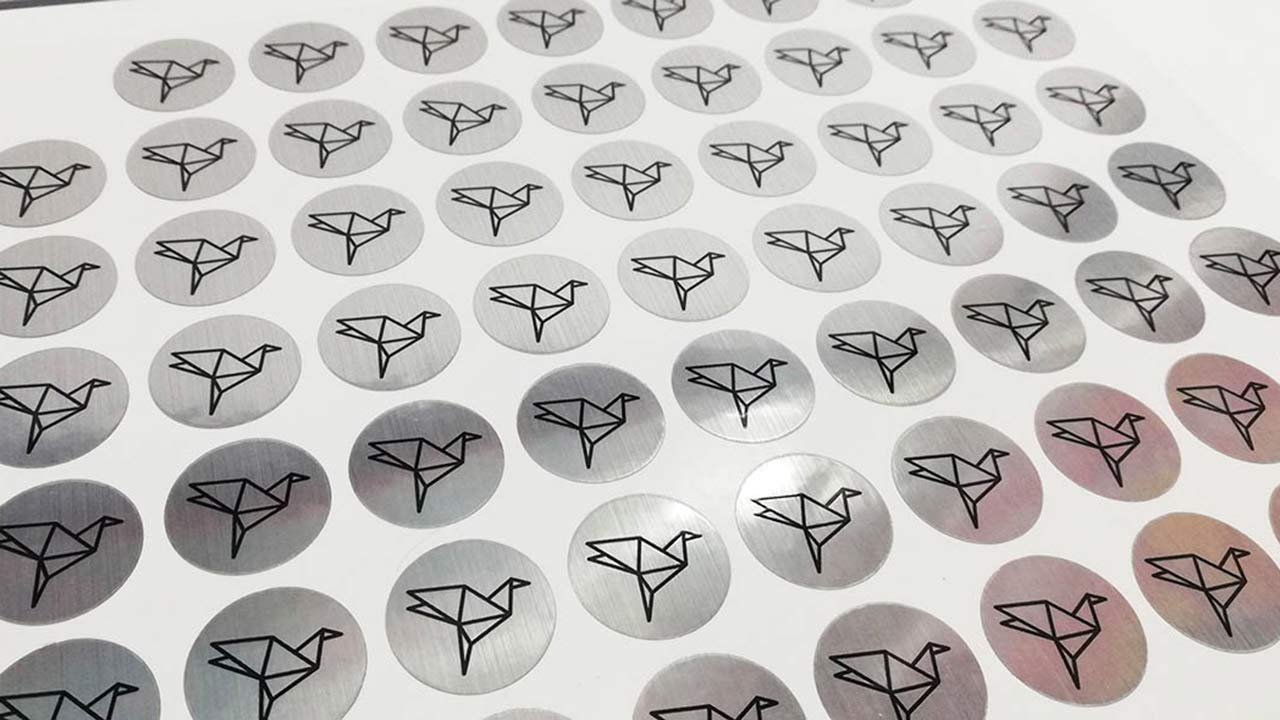 The second variant of the Silver Foil stickers are our Chrome PVC stickers.
These are also an option for you to choose, if you prefer your stickers to have a green undertone, and be more reflective. These stickers have a brushed-grain metallic surface, with equivalent durability and material dexterity as the silver matte synthetic stickers. These are more commonly used for medals and plaques as the brushed-grain surfaces mimics polished silver-plated surfaces very well.
Properties of Silver Foil Stickers
Weatherproof
The lamination  on these stickers helps to protect these stickers against the harsh elements, be it sun or rain - you never have to worry when outdoors!
Oil-, waterproof
Water and oils are repelled by the protective laminated surface, ensuring that they do not seep in and damage the actual sticker surface. This goes for essential oils too!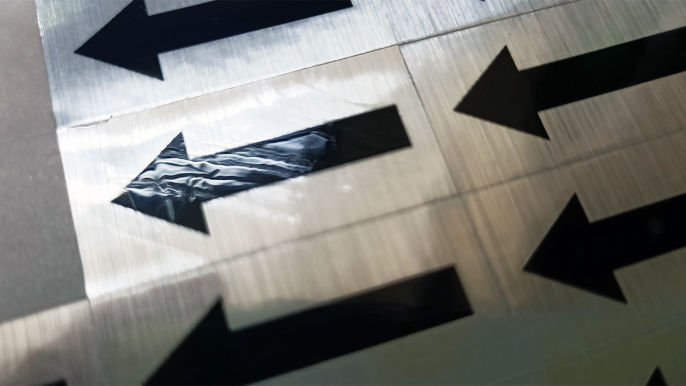 Scratch-resistant, tearproof
Rest assured that frequent handling and scratches won't affect the print. Plus, they can't be torn either - perfect for heavy duty usage!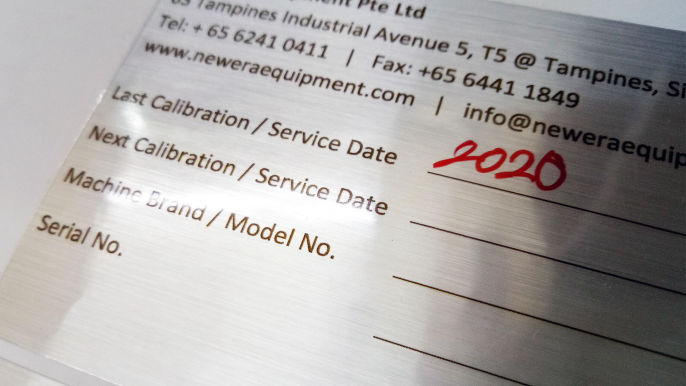 Writable
PVC stickers can be written on easily with oil-based markers, and you can be certain that they won't be easily wiped or rubbed off.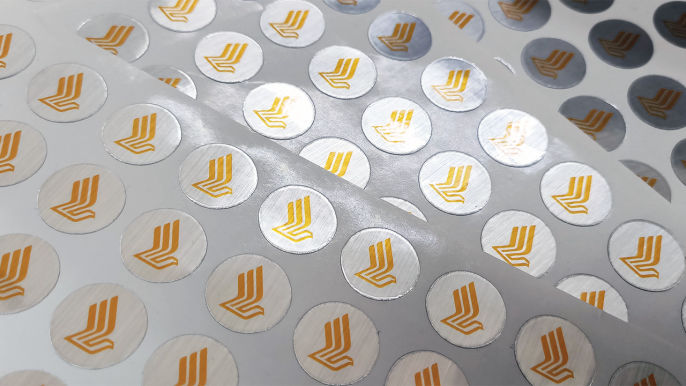 Premium Quality
While these stickers cost more, this also translates into high-quality, gorgeously vibrant, and super durable stickers that are worth every cent!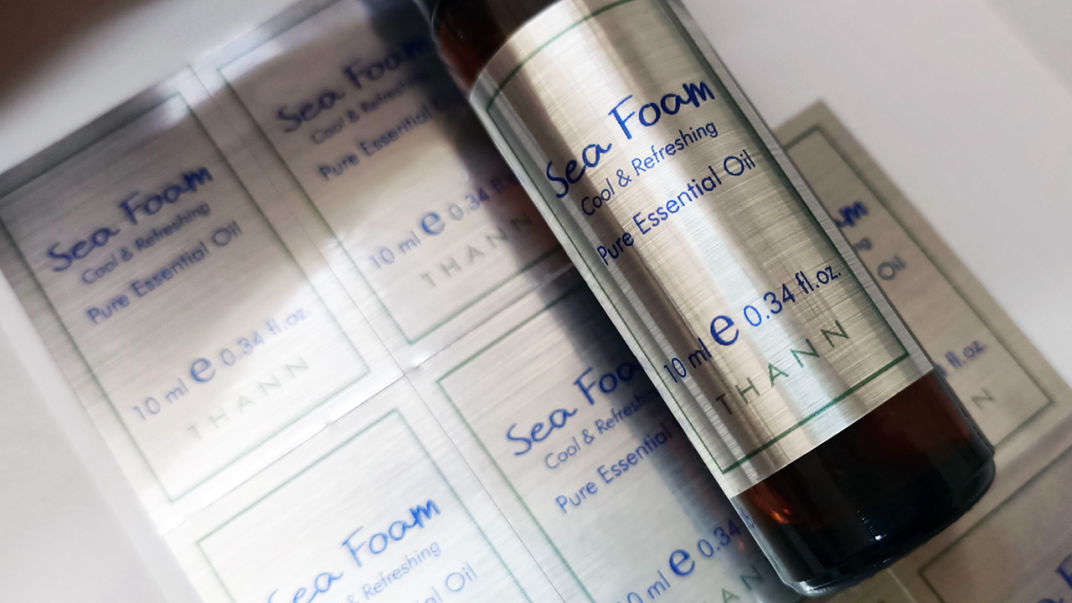 Premium Cosmetics
If you're looking for a material that's a little more understated but just as beautiful, Silver Foil PVC stickers will work well for you! They can be pasted on your deluxe line of cosmetics or essential oils as well, making them look sleek and elegant.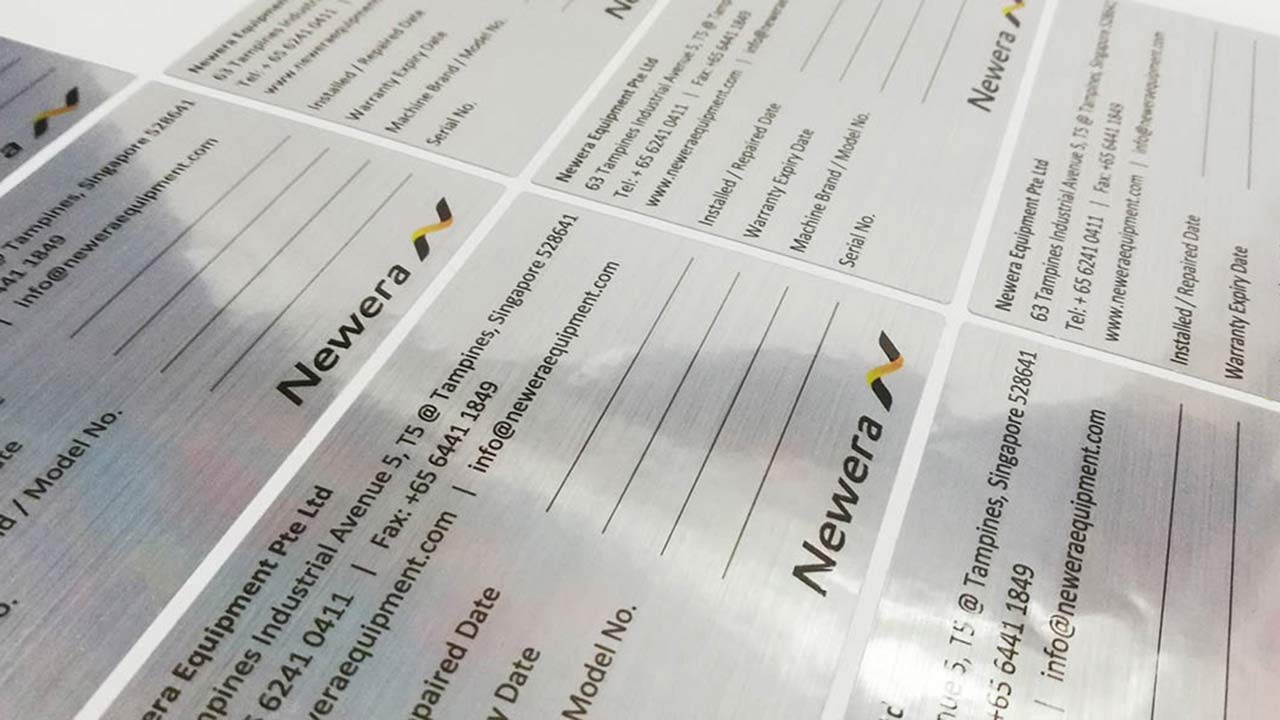 IT Support
Silver foil PVC stickers are extremely popular for use on electronics and equipment as well, labelling office equipment and computers. Not only are they useful, they look good as well, making them clear for labelling.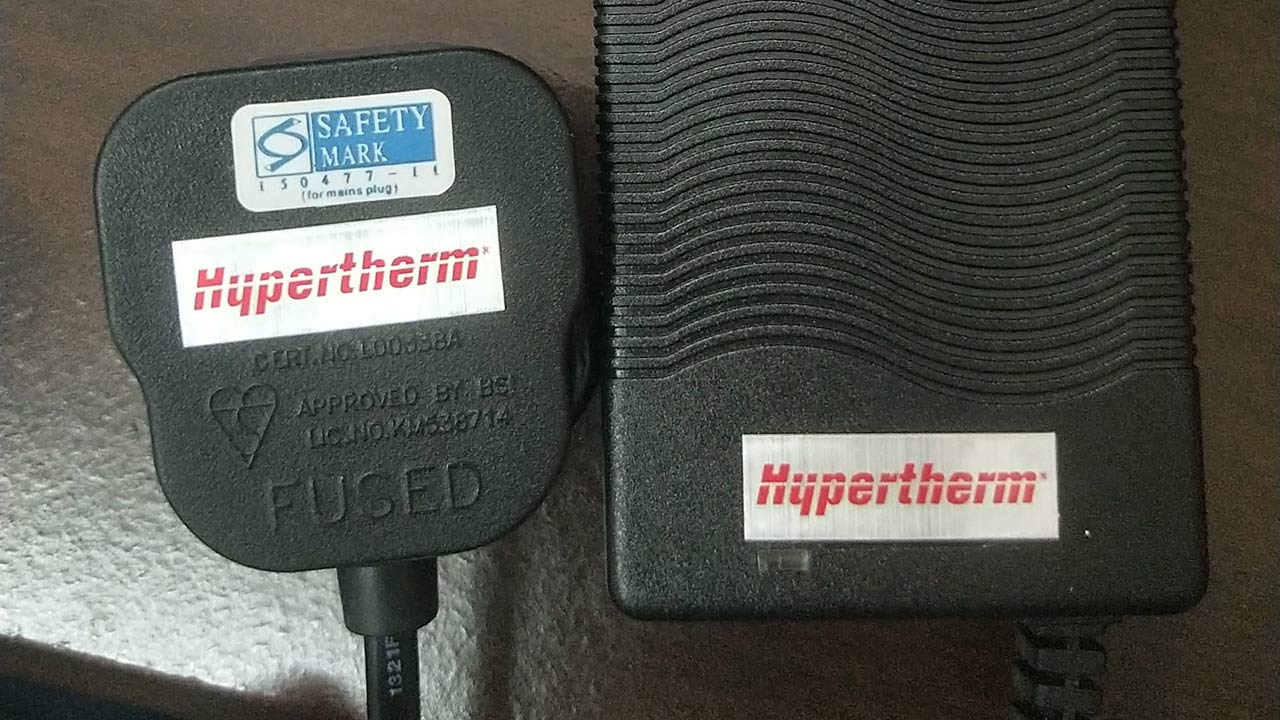 Machinery
Silver foil PVC stickers are great for pasting on machinery as well, with their sleek looks and high durability. Details are clear and obvious, while giving the equipment some added flair and elegance.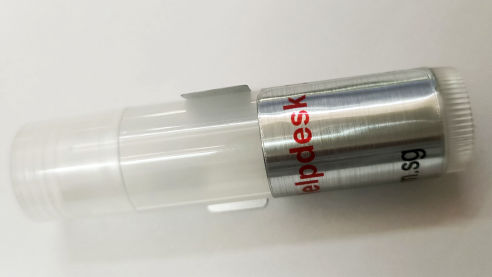 Due to its thickness, it is recommended for objects with greater surface areas. Otherwise, you can paste the ends together to secure it better!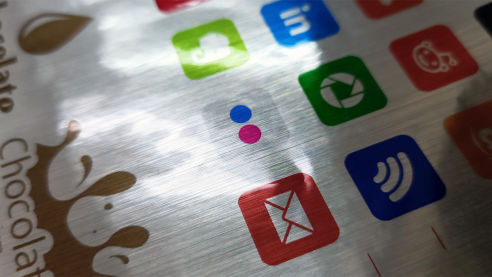 Though the background is relatively neutral, lighter colours will still show less clearly than dark ones.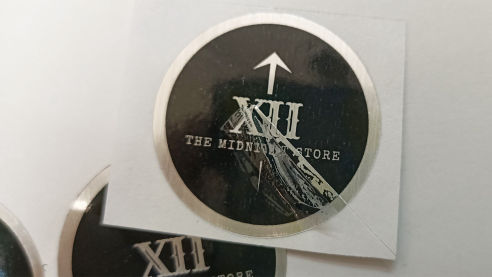 Due to printing limitations, we cannot print dark borders (e.g. full black, dark blue) all the way to the edges - the laminated edges will split.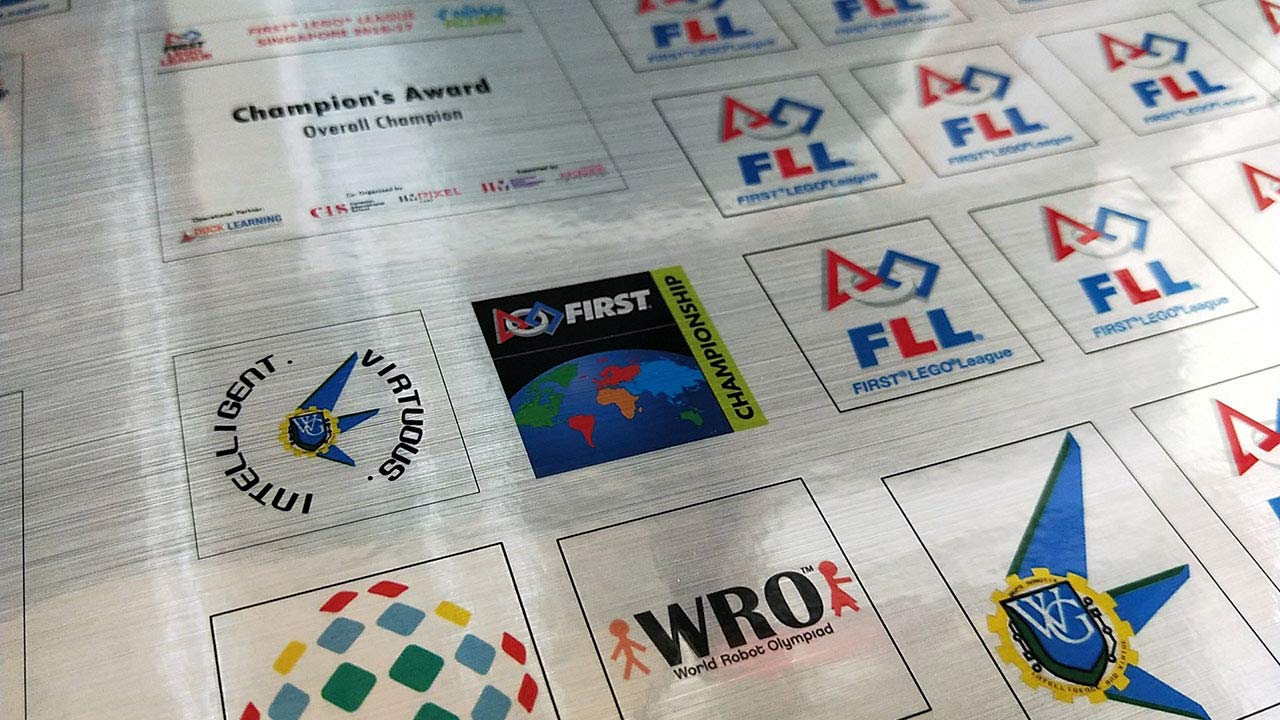 Opt for a white underprint for solid, coloured print-outs!