Custom Labels / Sticker Printing in Singapore

Floor Sticker (Anti-slip Rough PVC Sticker) Material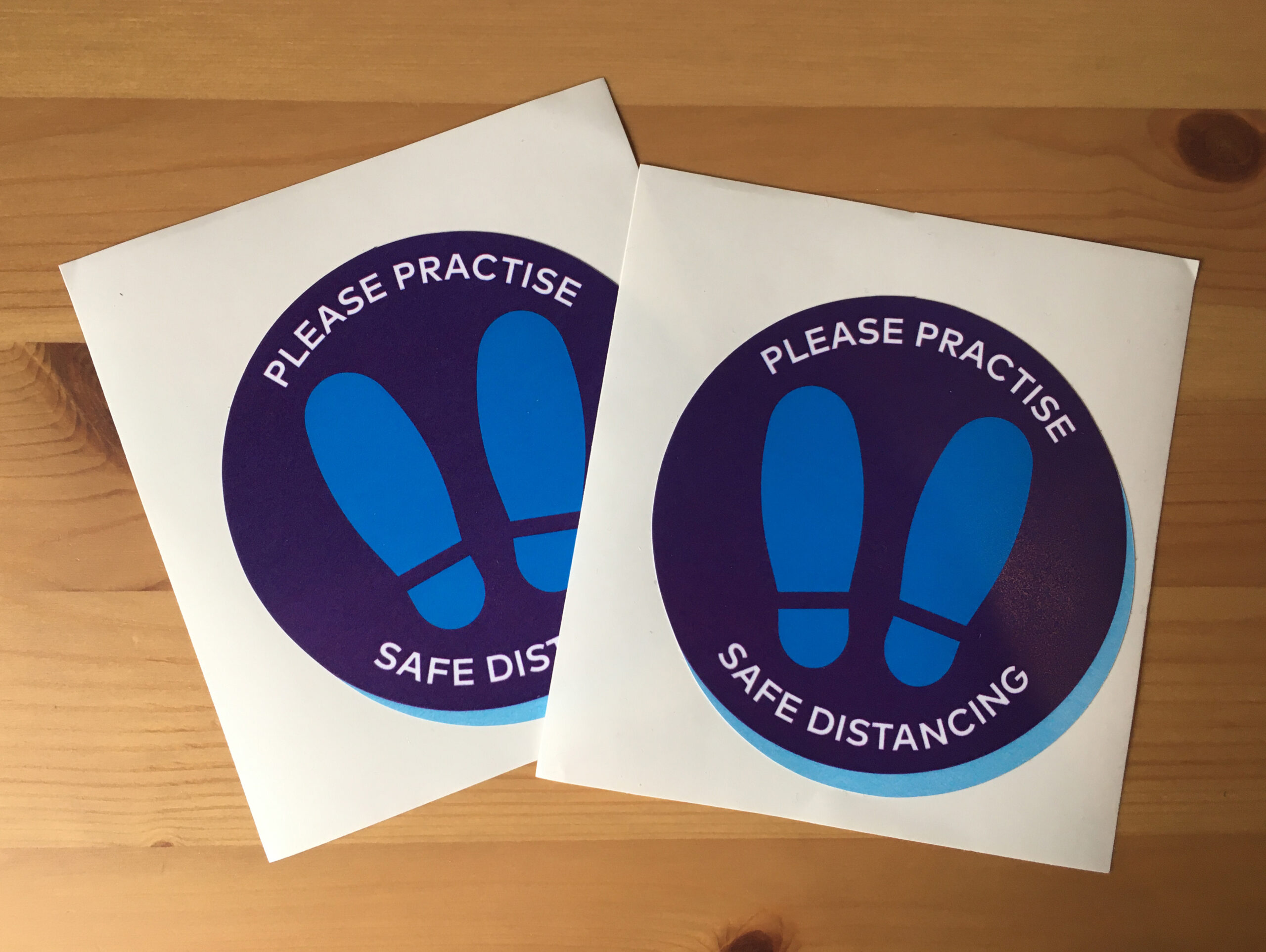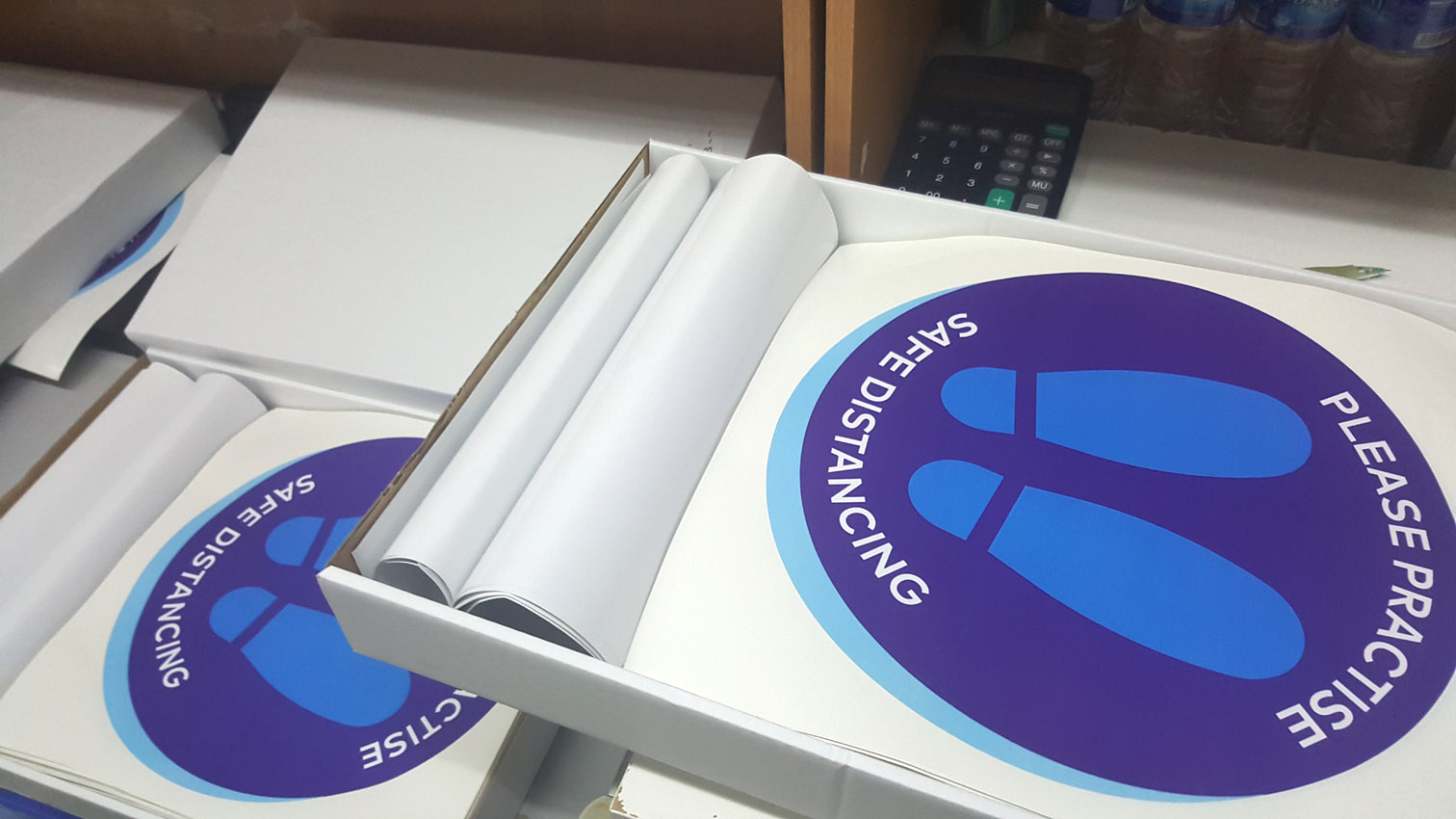 1. Introduction
The demand for Floor Sticker Decals has increased significantly during the COVID-19 Pandemic, and safe-distancing stickers are now necessary in most public space. But of course, these vinyl stickers have traditionally been used for trade shows, events and festivals as signposts to direct traffic in crowded spaces, and even advertisements in shopping malls.
2. Properties
Ultra-Tough Polyester
These stickers are essentially weatherproof, with no lamination required. They are extra durable, tough, and tear-resistant, and can resist heavy foot traffic, from heels to the weight of trucks.
Anti-Slip Certified
This makes the stickers perfect for crowded events, and will be useful on the edge of staircases, or the floors of bathrooms and swimming pools, where accidents are most prone to happening.
Easy removal
There will be no sticky residue left behind from these stickers, so this makes its application perfect for for short-lived, temporary events.
No Shrinkage over time
We can assure you that these stickers do not shrink over time, and are made to last.
Can be applied to all hard, smooth floors, including low-pile carpet tiles
For those that are interested in designing their own floor tiles; this is very possible to do as well