Custom Labels / Sticker Printing in Singapore
Temporary Tattoos Material

(Experimental Product)
Unavailable till further notice. Hang on, it'll be back soon.
In the meantime, would you like to print Holographic Stickers instead? 😉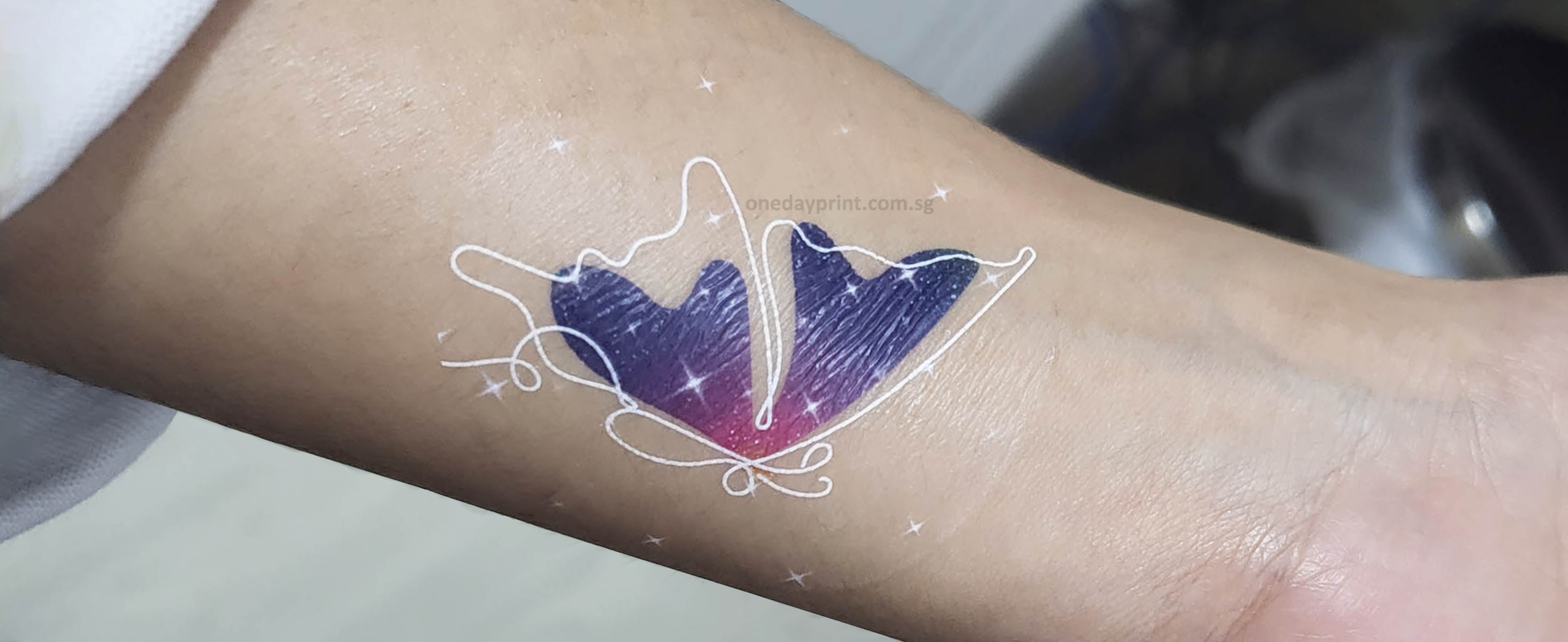 Custom Fun Temporary Tattoos
Important Notice: Regarding Temporary Tattoo Material
30 Jan 2023:
We are taking a pause for our Temporary Tattoos to work on improving the web pages and order process. Also, we are doing more Test Prints and taking more photos for the updated web pages. Hang on, the Temp Tattoos will be back soon. 😅
In the meantime, would you like to print Holographic Stickers instead? 😉

28 Nov 2022:
Our Temporary Tattoo material has been Out of Stock for a period of time but recently, we managed to procure a new batch of material from another supplier. We are still experimenting with the material to weed out any possible issues, hence, we are downgrading our Temporary Tattoo material from a Full-Featured Product to an Experimental Product.
For Experimental Products, there may be some limitations and production time may take longer compared to our Full-Featured Products (examples: Mirrorkote, Synthetic Sticker Materials). In some cases, we may not be able to fulfil the order*.
Most of our printed products can be completed within 24hrs. However, for Temp Tattoos, we may need more time to print*. To ensure that this material works well for our customers, in some cases, we may only print a small batch for our customers to try out first before proceeding to print the rest of the order. This process may take at least a week or more (not 24hrs) and hence, may not be suitable for some customers who need the Temp Tattoos printed urgently within a week (or days).
Because Temp Tattoo material works differently compared to other regular sticker materials, we can only offer this material in Uncut Sticker Sheets (your own DIY cutting) or Die-cut (subject to availability*). This material is Transparent-based and may require White Ink Printing*.

We hope to progressively improve the production process for our Temporary Tattoos so that our customers can enjoy faster lead time in the future.
If you're interested, you may Contact Us here and we'll give further advice for your order.
We are working hard to update this page (and our website) to provide you with the most up-to-date information possible, we apologise for any outdated information regarding our printed products.
*depending on the requirements
In case we ran out of stock, our customers usually print Holographic Stickers instead, it's beautiful and attractive, and definitely, a good alternative to consider when our Temporary Tattoo is unavailable!
We now offer a service that lets you print custom temporary decal tattoos that are fun and unique additions to any occasion! These temporary tattoos are excellent for private parties, weddings, large-scale concerts and festivals, as well as a means of spreading awareness for social causes. Temporary tattoos are also a hot favourite amongst athletes and spectators willing to sport their favourite games' motifs, players and more!
1. Remove the protective transparent film. Make sure that the area of the application (skin) is clean and dry before application. Use cotton pads and alcohol to remove any trace of oil / lotion / dirt from the skin.
2. Place the design face down onto the desired area and place a wet cloth / sponge firmly onto the paper, until the water soaks up the entire tattoo paper.
3. Hold for around 30 seconds and then gently slide the paper off.
4. Enjoy your new tattoo!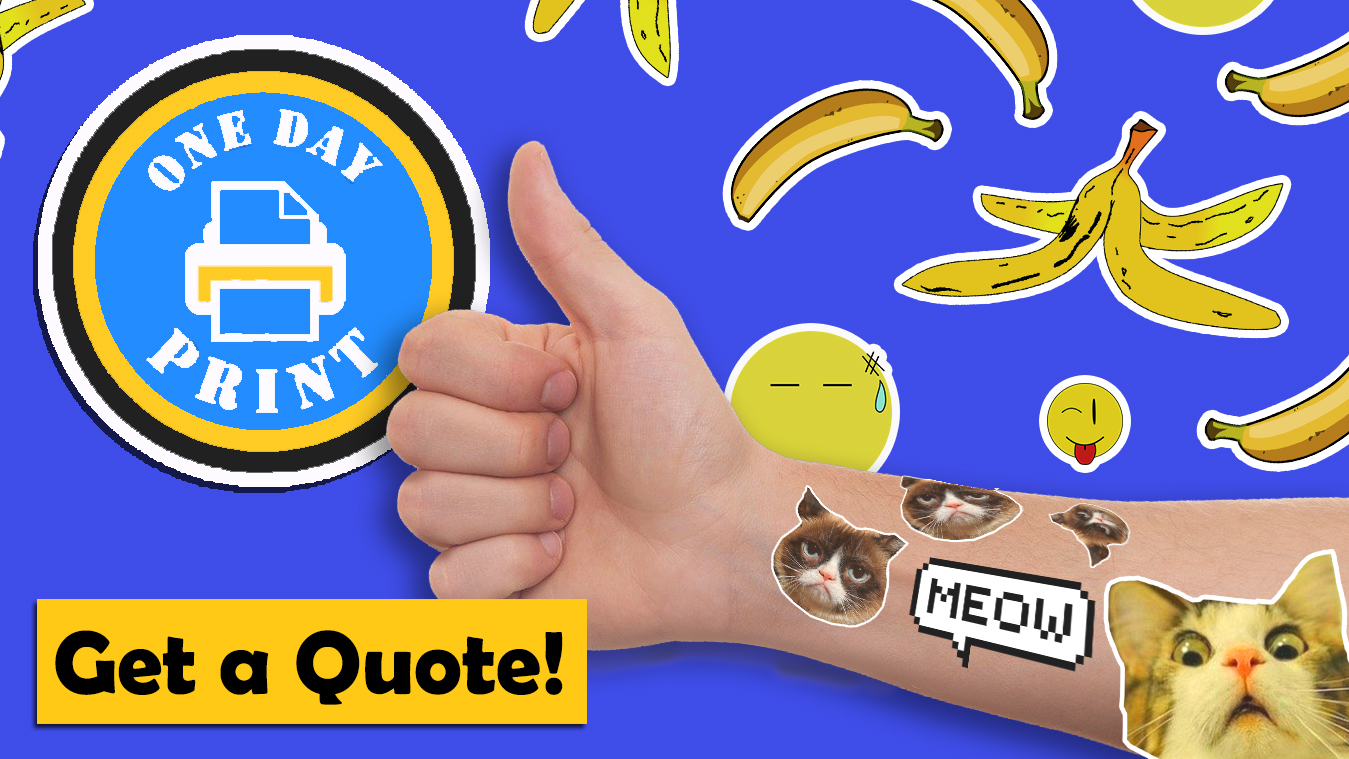 Kindly click the button below for Temporary Tattoos enquiries: