How our sticker printing could grow with your enterprises?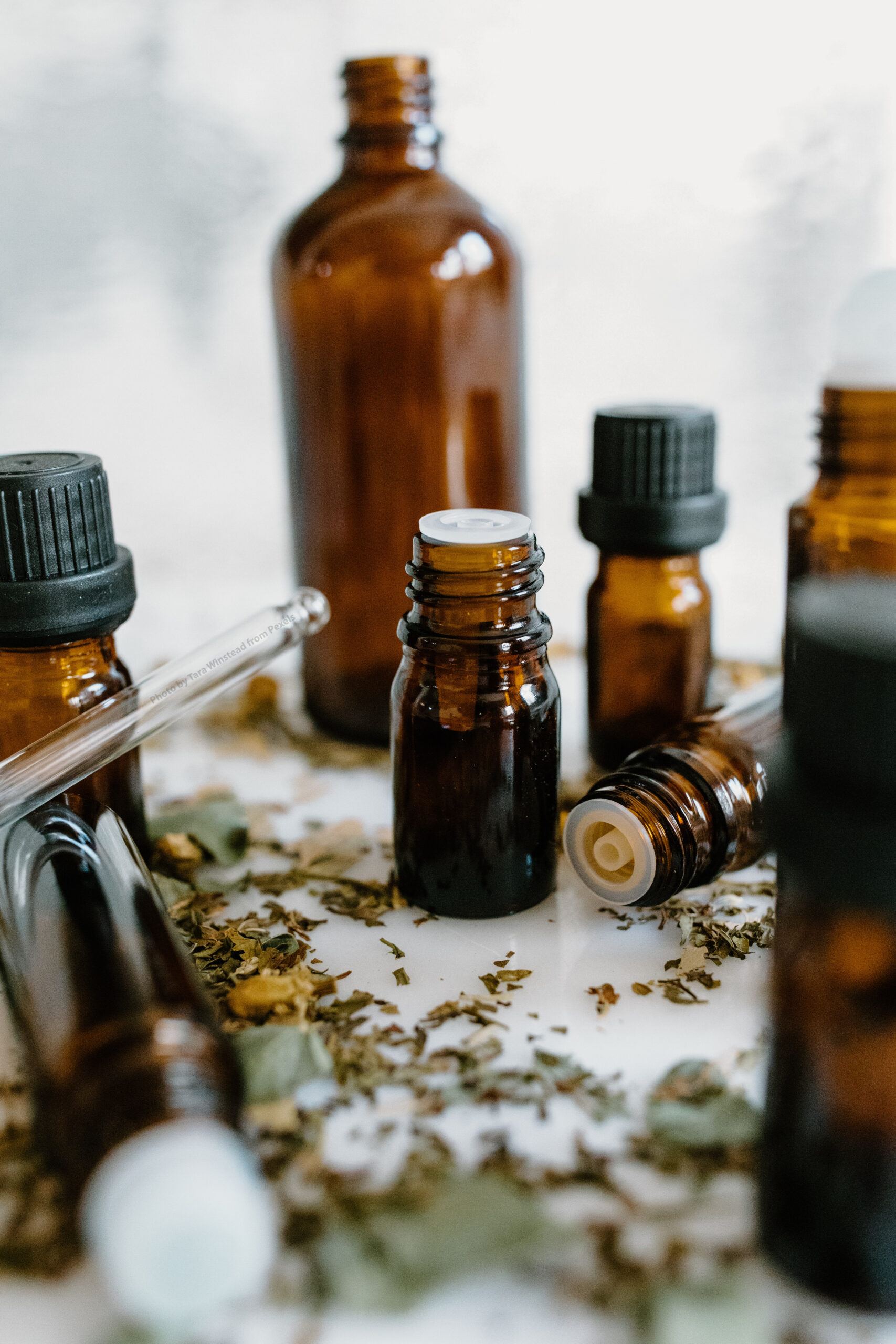 This story happened quite long ago. On a fine day, a client came to us with a few finger-sized round bottles. We learnt that she had just started a business and is looking at printing stickers that are cost-effective but yet good quality and could fit nicely on the small bottles, so our supervisor appointed a print specialist to assist her.
Based on the client's requirement, our print specialist recommended our Synthetic material for printing. Printing on our Synthetic material will result in an excellent quality printed product. It is also waterproof, tearproof, cost-effective. Most importantly, due to its thinness, it can curve nicely and cling to the small bottles without popping up, fulfilling the client's requirement for her stickers. However, to ensure that the Synthetic material will work for our client, our print specialist assisted in pasting some ready-printed samples on the bottles and recommended the client to bring the bottles home for a 2 days observation. If the stickers do not stick to the bottles and start popping up, she can feedback to us and we will work on another solution for her.
After 2 days, our client called and informed us that there are no issues with the stickers and proceed to order 500pcs of the stickers. We proceed to print it immediately and deliver it to her on the same day. However, after a while, the client came back to us and complained that the stickers are unusable because the printing had smudged. Our supervisor was puzzled because our printing on Synthetic material shouldn't come off even when scratched on.
After some communication, we found out the cause of the problem. This client of ours is an essential oil supplier and is in charge of packaging and distribution. During the packaging process, the essential oil came into contact with the printing on the sticker and caused a chemical reaction, resulting in a smudge on the printing. Our supervisor then recommended the PVC(White) material as it is laminated and prevent direct contact of the essential oil with the printing on the sticker, thus avoiding smudging of the printing. This is one of the experiences learnt throughout our many years as a printing service provider.
Because it's our first time encountering this smudging problem from essential oil, which resulted in our client being unable to use the first batch of stickers printed on Synthetic material, we offered to reprint the second batch of stickers at no additional charge on PVC(White) material. This is our effort to support our local enterprises, and be answerable to our clients. After we have resolved the smudging problem, the new batch of stickers pasted perfectly on the small bottles without issue! Later on, this client became our regular customer and always print in a few 1000s with us!
Even though we made a loss for this particular order, we gained the trust of our client! We also gained valuable lessons and experiences from this mistake, which benefited our future clients who are also seeking to print stickers for their essential oil products. We were able to give better advice regarding the choice of material so that the same mistake doesn't repeat on other clients, preventing losses caused by wrong material choices. In the end, did we make a loss? I think we gained something more valuable!
Let's think about it, for budding enterprises, packaging and promotion are essential, but production volume is low and problems can arise. If a print provider is unwilling to accept their order due to low quantity, or lack of experience to do so, this can result in businesses giving up halfway due to the lack of strong support from a printing partner.
At OneDayPrint, with over 20 years of experience in Digital Printing, we are happy to provide enterprises with solutions to their printing needs. It matters not the size and quantity of your order - big or small, new or old customers, value of your order - high or low, we strive to work hand in hand with you, this is our goal!
Trust us to be your printing partner! OneDayPrint - Fast, Good Quality Prints.
Like our blog posts? Follow us on Instagram, or Like us on Facebook to be alerted of new design ideas or ideas for the next special day! With our customised printing, you can make every occasion a special and memorable one for your loved ones and network of friends or colleagues! Wanna feedback about our blog? Have a question regarding our posts? Wanna share photos of printed materials that you have printed with us? (we really appreciate it!) Please do not hesitate to reach out to us at onedayprint@gmail.com! We will thank you in kind! 😃